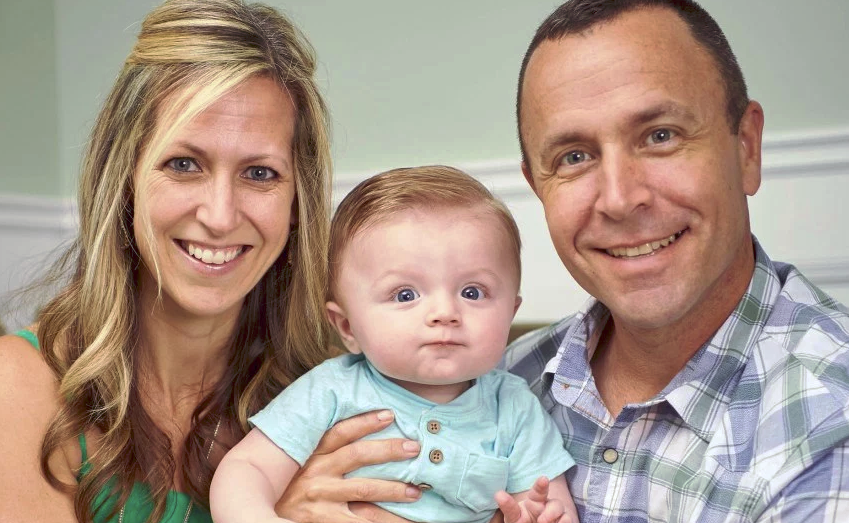 The act of having a child is something incredibly special. People dream all their lives of one day giving birth to a baby boy or girl. The pure elation from bringing someone into this world cannot be described with words. There's a sense of pride when continuing the blood line of a family.
Unfortunately for some, the prospect of having a biological child simply cannot happen. There are a number of reasons for why this may be the case. Medical problems, socioeconomic issues, and other things make giving birth to a child simply out of the question. As a result, other measures have to be taken in order to ensure becoming a parent.
This includes adopting a child from an agency — whether here in the United States or from another country. The process for adoption can be both time consuming and highly expensive. Some people don't have the time or patience to wait years with the possibility of adopting a child. A number of unexpected issues could arise throughout the process. This can largely happen when traveling abroad to secure the adoption of a child. Language barriers and long delays could complicate things greatly.
Jaimie and Brian Dorn endured these same issues. After being married, the two wanted a child of their own. There were many ways to go about doing this. However, the couple decided to explore one using modern technology. No longer did the Dorn family rely on outdated methods — such as taking out an ad in a newspaper or a magazine.
However, as the Dorn family demonstrated, a new method of adoption is starting to take the world of hopeful parents by storm. You'll never believe that they did.
Image Source: Edmund J. Coppa/New York Post
39-year-old Jaimie Dorn was involved in a happy marriage with a man named Brian Dorn. Living in West Islip, New York, the two had a blended partnership with Brian's two children from a prior marriage. As the years went on, Jaimie — a high school teacher — decided to have a child.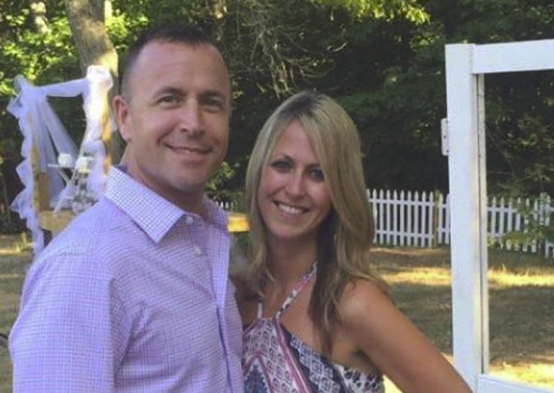 Image Source: JaimeAndBrianAdopt/Instagram
Jaimie struggled personally with infertility. In addition, traditional adoption agencies just weren't for them. Feelings of despair and emotion surely set in. The prospect of not having another child would bring anyone sadness. However, the suggestion of a trusted friend turned things around for the Dorn family.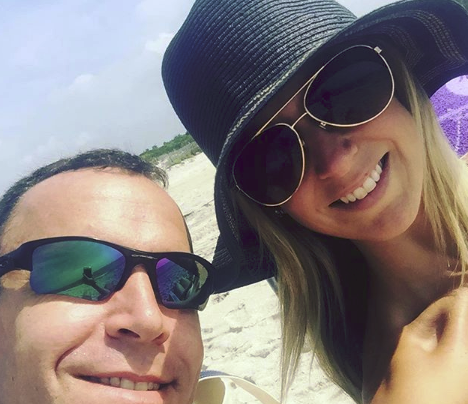 Image Source: JaimeAndBrianAdopt/Instagram
A friend of the Dorn family suggested that Jaimie and Brian look into independent adoption. Statistical breakdowns indicate that 90 percent of people wanting to adopt children utilize adoption agencies. Only 8 percent use independent solutions. However, this new idea intrigued the Dorn's.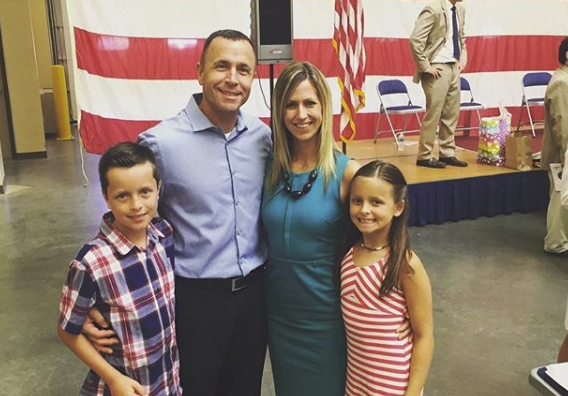 Image Source: JaimeAndBrianAdopt/Instagram
There was a simple reason for why the Dorn family wanted to have another child:
"We have this wonderful family but never felt that we were complete."
This led the Dorn family down a pathway that no one would ever think. The friend of the family suggested that the duo 'advertise' themselves on one of the most popular social media apps around the world. You'll never guess which one it was.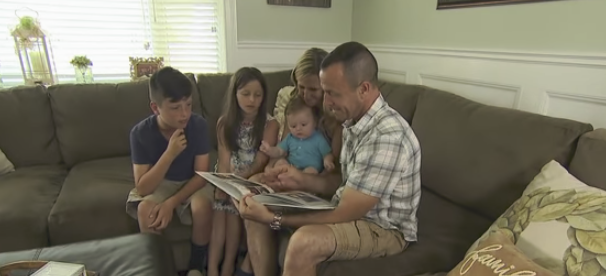 Image Source: Good Morning America/YouTube
The friend told the Dorn's to use Instagram as a way to showcase themselves as potential parents. At first, this idea didn't sit too well with the family — especially since they were more on the private side:
"We are a little more private. We had a lot to kind of accept if we were to put ourselves out there to find our child."
As luck would have it, the next step led the Dorn family on a wild journey.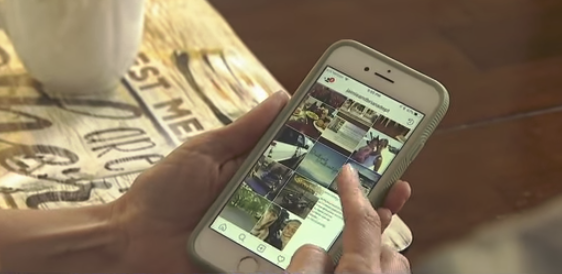 Image Source: Good Morning America/YouTube
After huddling together on the perfect way of going about the adoption process, the Dorn's put a plan in place. The family created an Instagram profile. From here, they posted tons of pictures of themselves having fun. The profile was designed to show what an exciting, loving family they were. This wasn't the only step they used to find a baby.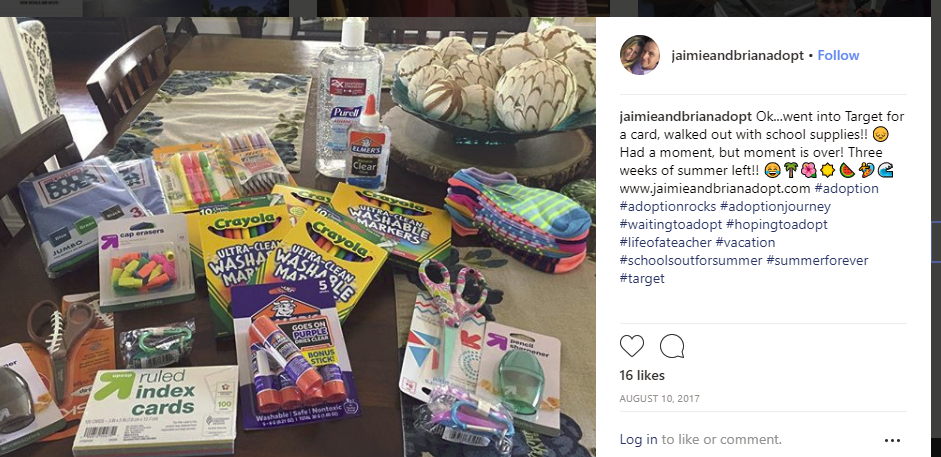 Image Source: JaimeAndBrianAdopt/Instagram
In order to accomplish this goal, the following hashtags were created: #Adoption, #AdoptionRocks, #HopeToAdopt, and #WaitingToAdopt. The hope was that a pregnant mother-to-be would see the Dorn family on social media. In a perfect world, a pregnant individual would reach out to the Dorn's about adoption. After six weeks of posting these hashtags on a daily basis, the Dorn's received a very interesting message.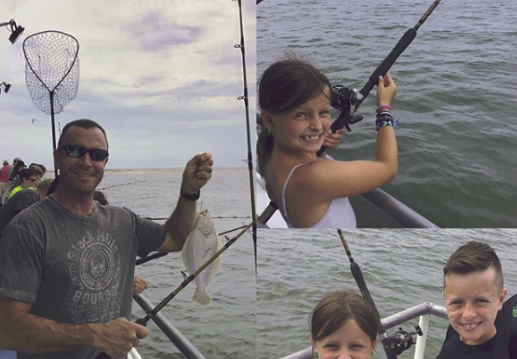 Image Source: JaimeAndBrianAdopt/Instagram
A 21-year-old pregnant woman from Kansas was in her first trimester. She had planned on giving up her baby for adoption. After seeing pictures of the Dorn family — along with the hashtags — she reached out via email. You'll never guess what ended up happening next.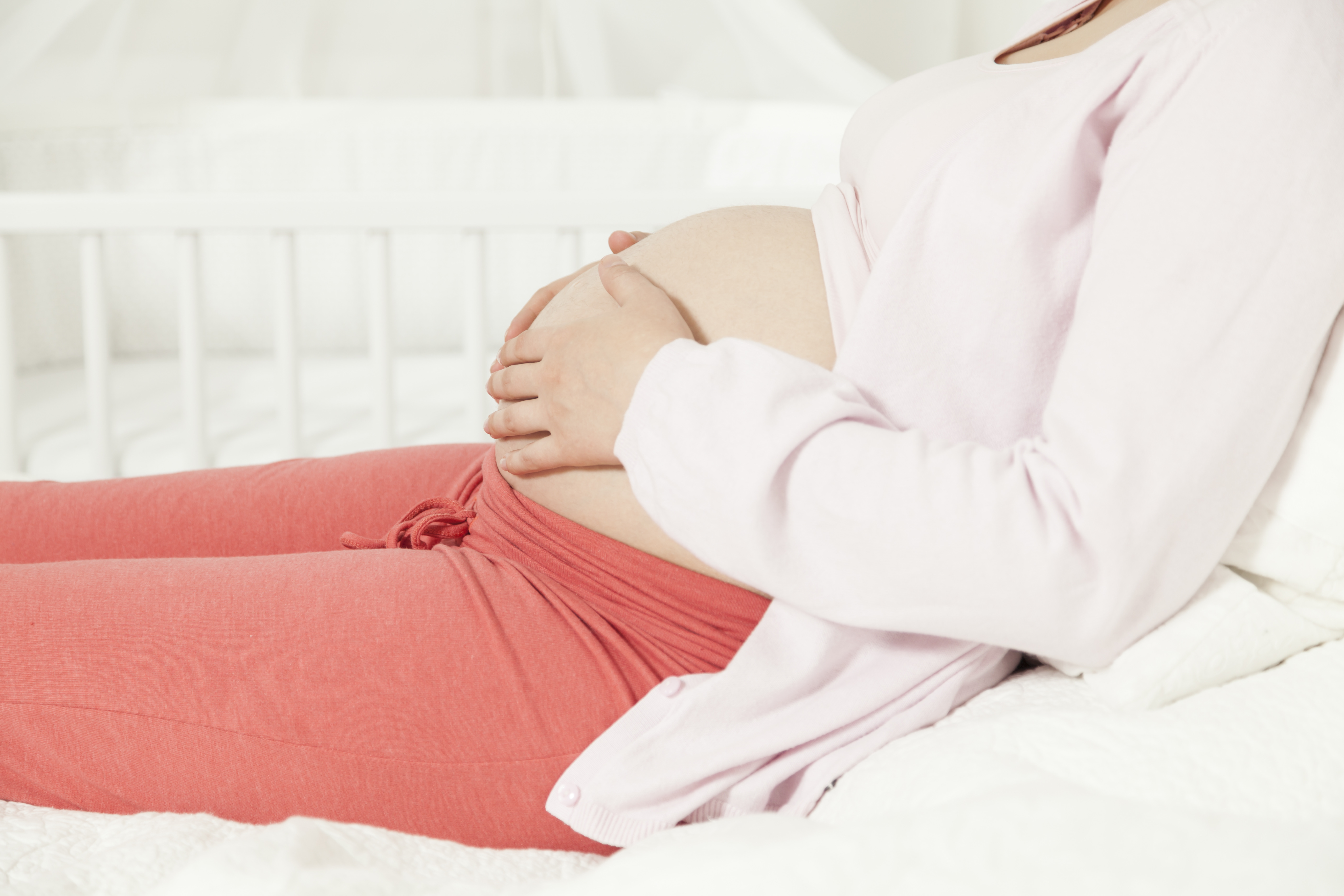 Image Source: Bildquelle\ullstein bild via Getty Images
The young girl wanted the Dorn's to adopt her unborn child — largely because she felt the family would provide her baby with a loving family. Floored by the email, the Dorn family worked in close correspondence with the woman up until the due date.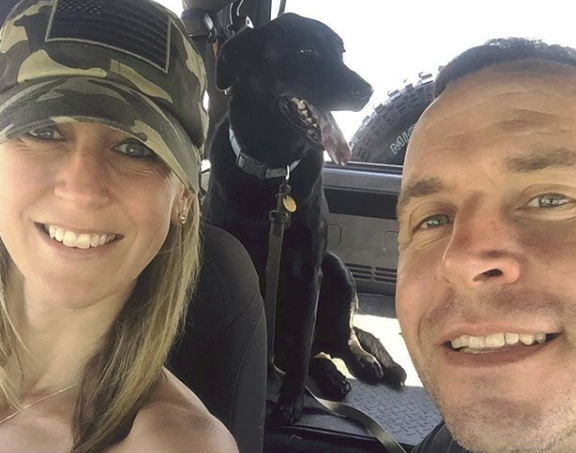 Image Source: JaimeAndBrianAdopt/Instagram
It got to a point where the Dorn family and the 21-year-old woman were speaking to each other every single day. After months of personal communications, it then became time for the lawyers of each party to be involved. Negotiations went smoothly, and the process was then set up for the adoption. However, the story doesn't end here.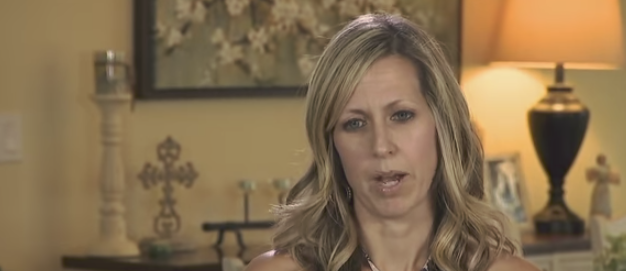 Image Source: Good Morning America/YouTube
The adoption of the baby became official five days after it was born. Ultimately, the Dorn family adopted a baby boy — which they ended up naming Christian. Jaimie had this to say about the entire ordeal:
"Social media is amazing in this sense. We completed our family because of it. Sometimes when I tell the story myself, I can't even believe that it's real, or that [Christian is] actually here."
Interestingly enough, the story of the Dorn family became national news. A television appearance on a major network illustrated a rising growth in the usage of social media for adoption purposes.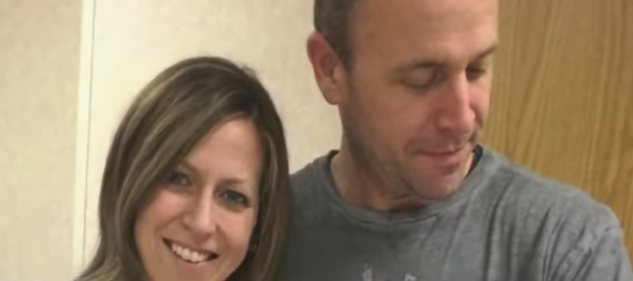 Image Source: Good Morning America/YouTube
The famed program Good Morning America decided to do a spotlight segment on the entire family. Both Brian and Jaimie detailed the whole process leading up to the adoption of baby Christian. As fate would have it, others used similar tactics for the adoption of a small child.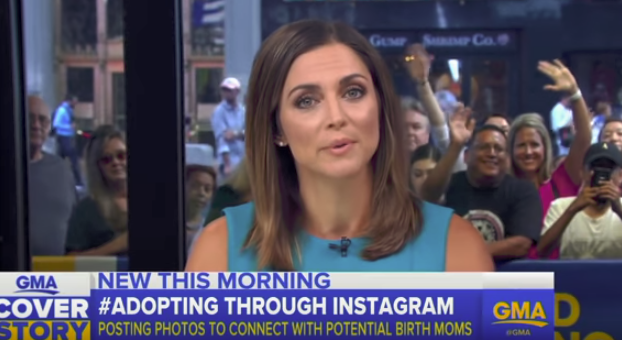 Image Source: Good Morning America/YouTube
Families all over the country have taken to use social media as a mechanism for adoption. Connecting with the heavy emphasis of apps in today's world, individuals have turned away somewhat from traditional methods of adoption. This includes ads in newspapers or other print mediums. Instead, we're now seeing people using apps that millions across the globe utilize on a daily basis.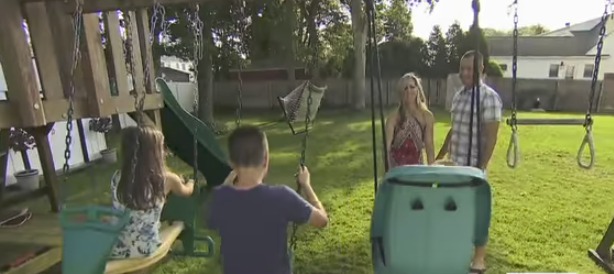 Image Source: Good Morning America/YouTube
We've seen a steady rise in people looking to adopt through Instagram, Twitter, Facebook, and Craigslist. Websites and search-engine optimization tools have been created to link prospective parents with those looking. There are even entities resembling 'dating apps' which showcases a comprehensive profile of a family looking to adopt. It includes biological breakdowns, personal preferences, and all sorts of information.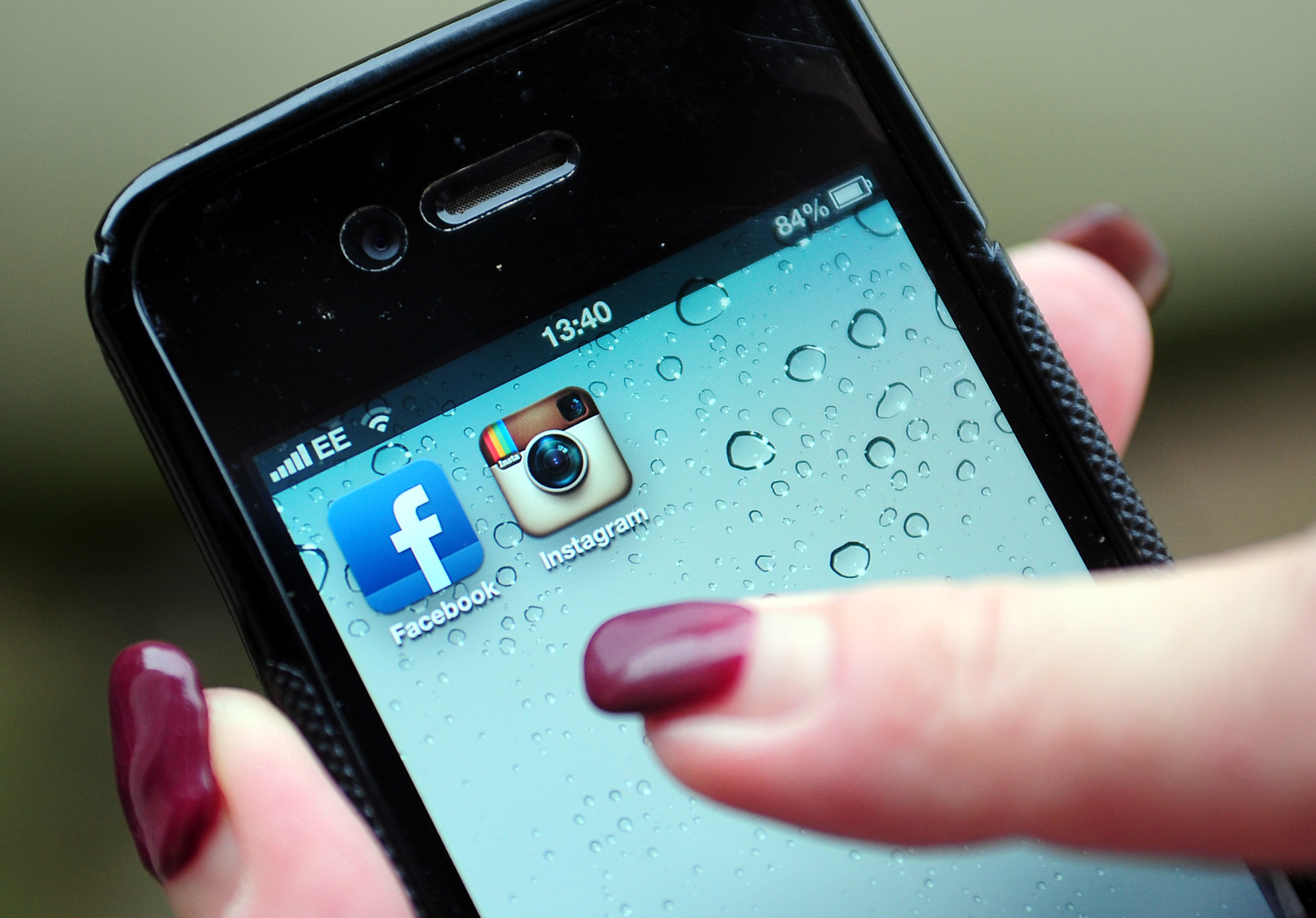 Image Source: Rui Vieira/PA Images via Getty Images
These adoption-centric networking sites are becoming more and more accessible. Lawyer Jeanine Castagna has worked in the world of adoption for decades. She echoes this sentiment:
"With each passing year, the percentage becomes higher and higher that people match through internet advertising, and less through newspaper advertising."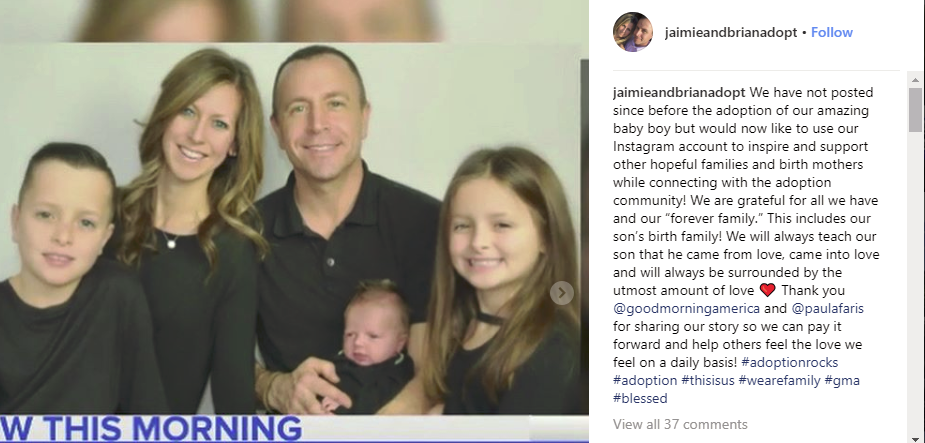 Image Source: JaimeAndBrianAdopt/Instagram
Quote source: NY Post
New York couple Andrew Cohen and Christopher Michaud took the process to a whole new level. Spending roughly $500 a day on Google advertisements, the aspiring parents promoted a personal website which was dedicated to showing why Michaud and Cohen were going to be excellent parents. It included pictures of the couple, and other aspects painting them in a positive light. The high costs ultimately worked out.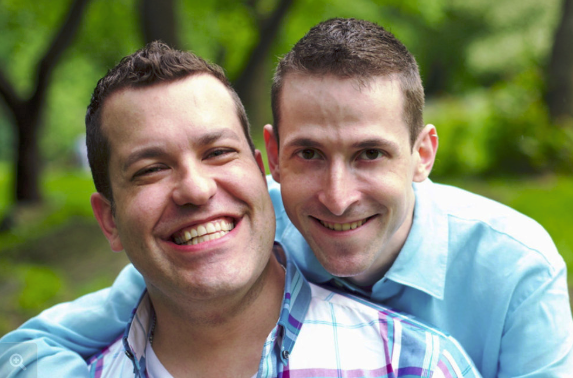 Image Source: J&J Photography/New York Times
Much like the Dorn family, Michaud and Cohen's efforts on social media enabled thousands of people to come across their website. Within days of bumping up their daily spending limit, a woman from South Carolina reached out to discuss having them adopt her unborn baby. Michaud and Cohen ultimately had the adoption go through, and are now parents to a small baby named Eleanor.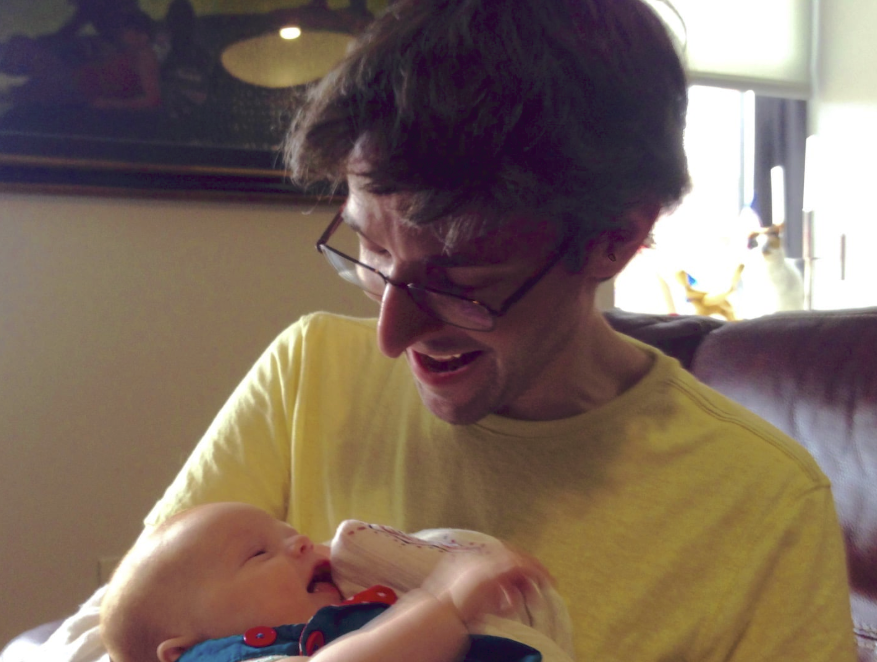 Image Source: ChrisAndAndrew.us
As technology continues to evolve at a fast rate, we're seeing the appearance of social media continue to be woven into our daily lives. While there may be pitfalls associated with constant use of apps, there are also many beneficial aspects. As we've seen with the Dorn family and others, social media can now be used for something as life-changing as adoption.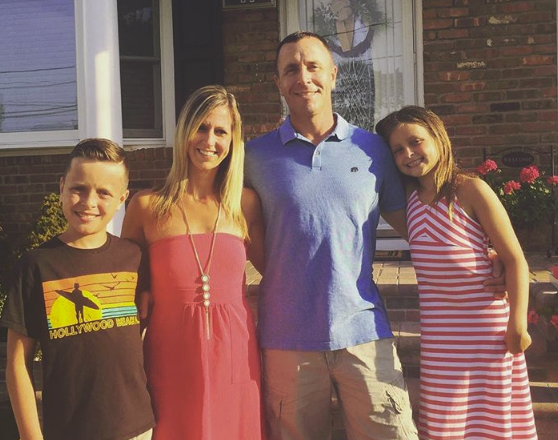 Image Source: JaimeAndBrianAdopt/Instagram
The world is a wacky yet special place. It's also something ever-changing. The Dorn's are the perfect example of a family taking advantage of the new advances to everyday life. As a result, they've provided a loving home to a child in need of one.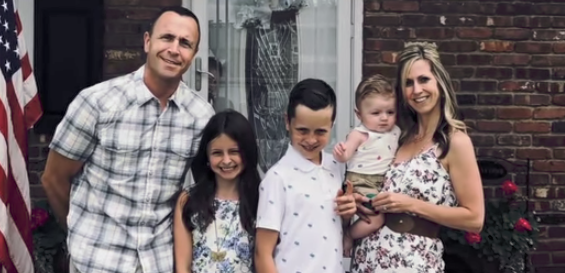 Image Source: Good Morning America/YouTube
*Unless otherwise noted, all quotes come from Good Morning America/YouTube