Janitor Ricky Spaulding was called into the high school gymnasium to clean up a mess. But what he discovered when he looked inside the trash left him stunned.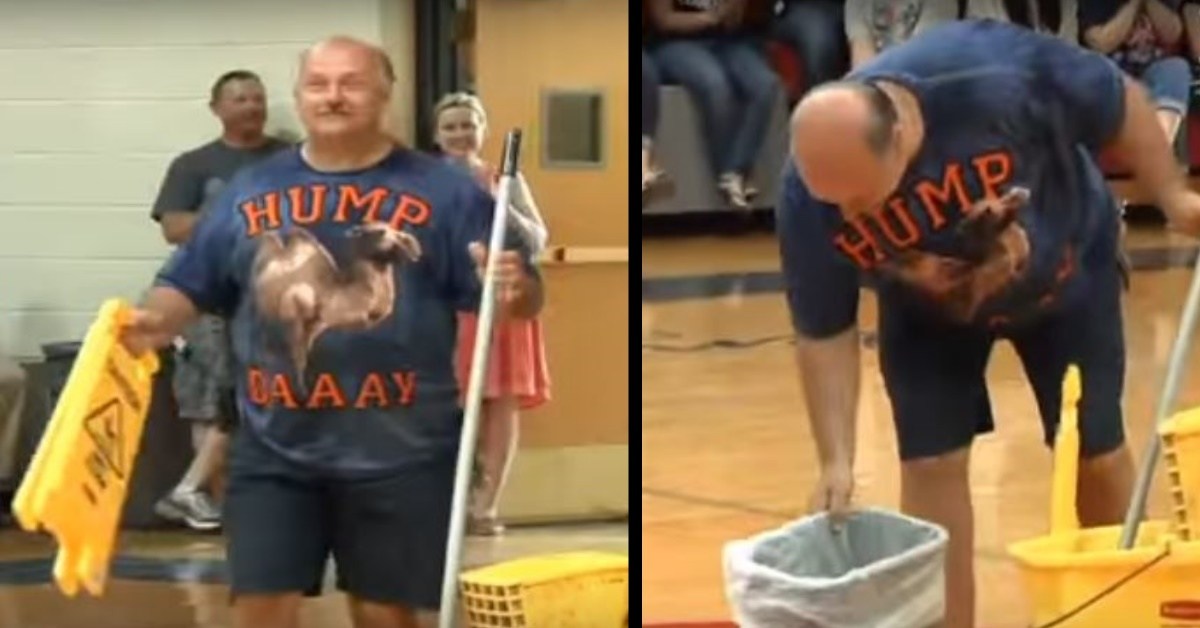 As the school janitor, Ricky Spaulding is used to cleaning up messes. But he got the surprise of his life when he was called into the gymnasium at Anderson County High School one day after a spillage. Spaulding didn't think anything of it as he went to clear out the trash – but what he found blew him away.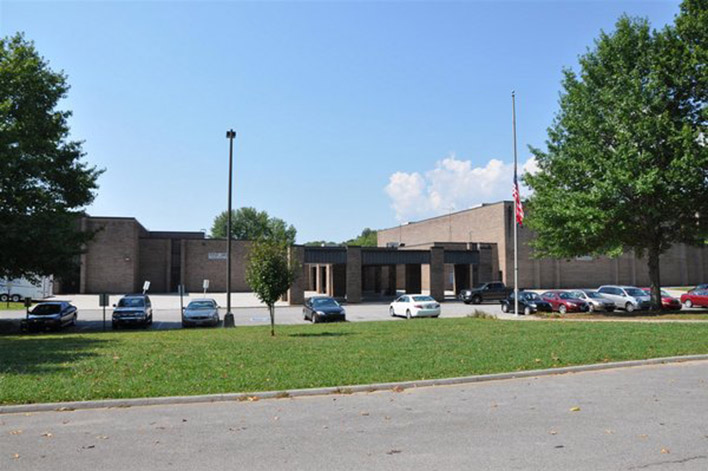 Spaulding has worked for the Anderson County Schools District for several years. The custodian went to the high school himself and previously coached the disc golf team there. His wife of 33 years, Lisa, is also employed as a secretary for the educational institution.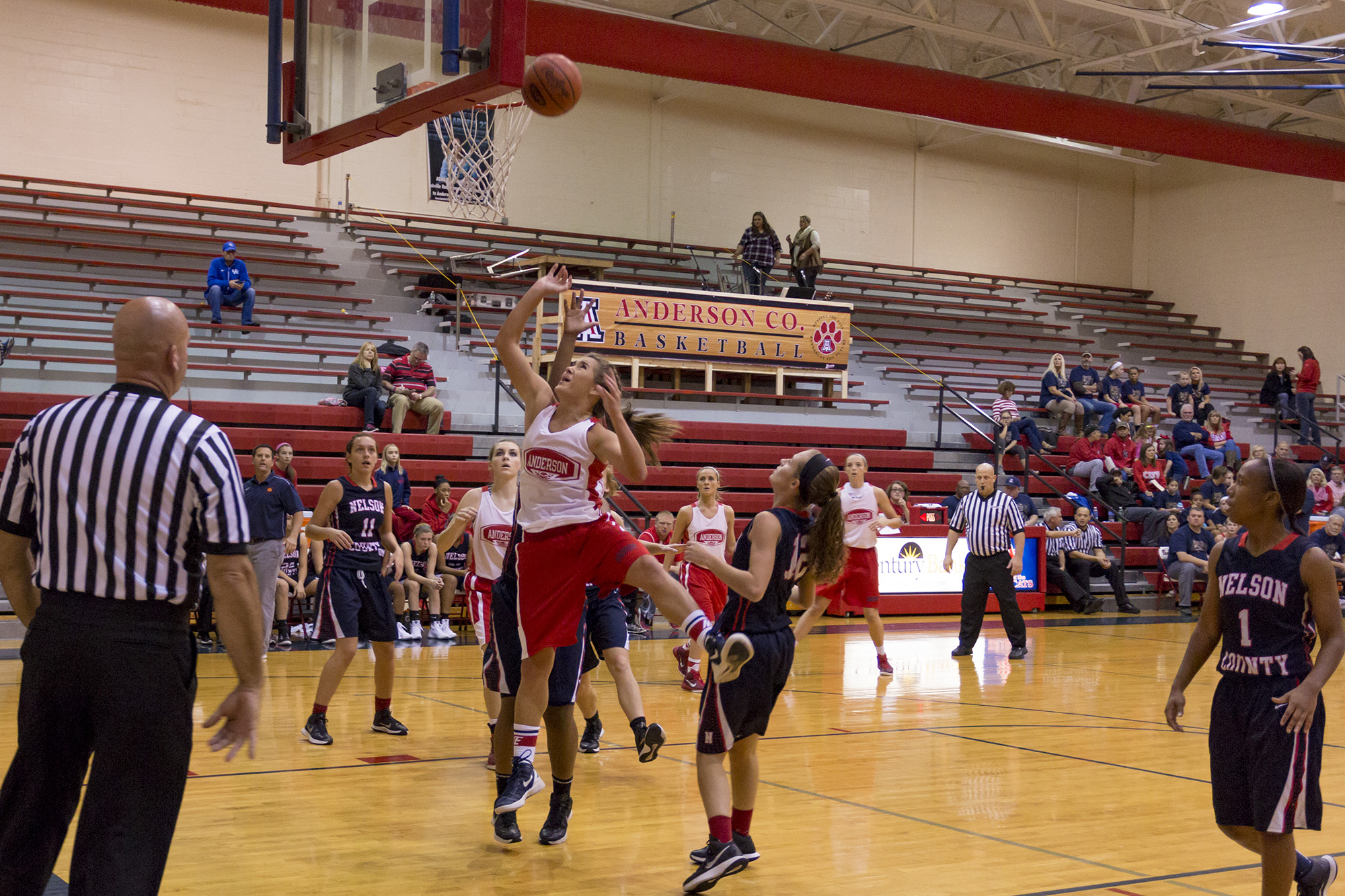 Anderson County High School is located in Lawrenceburg, Kentucky. Between 2014 and 2015, there were 1,153 students enrolled in the school. In particular, the institution is recognized for its successful basketball training program. Indeed, former students have gone on to become college athletes and even part of the NBA.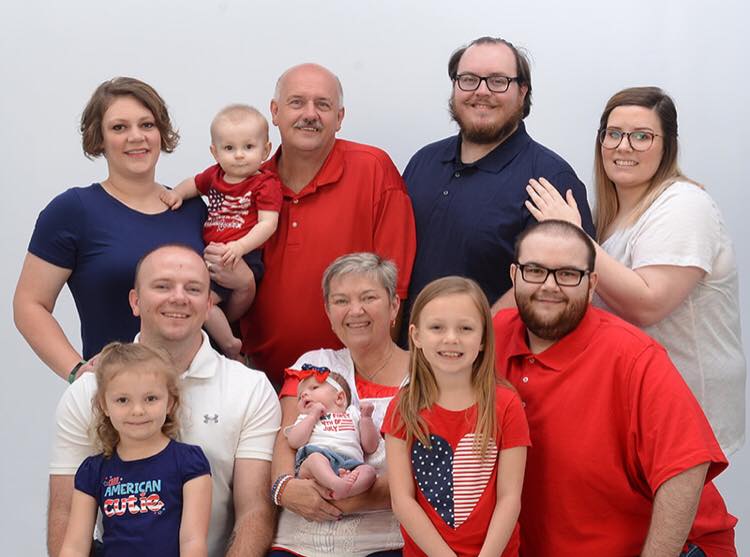 The Spauldings have three sons, Jacob, Jordan and Jaron as well as four grandchildren. Jacob has daughters Madelyn and Harper and a baby son with wife, Tracy Lynn. And Jordan recently welcomed his first child with wife, Lena – a baby girl named Addison.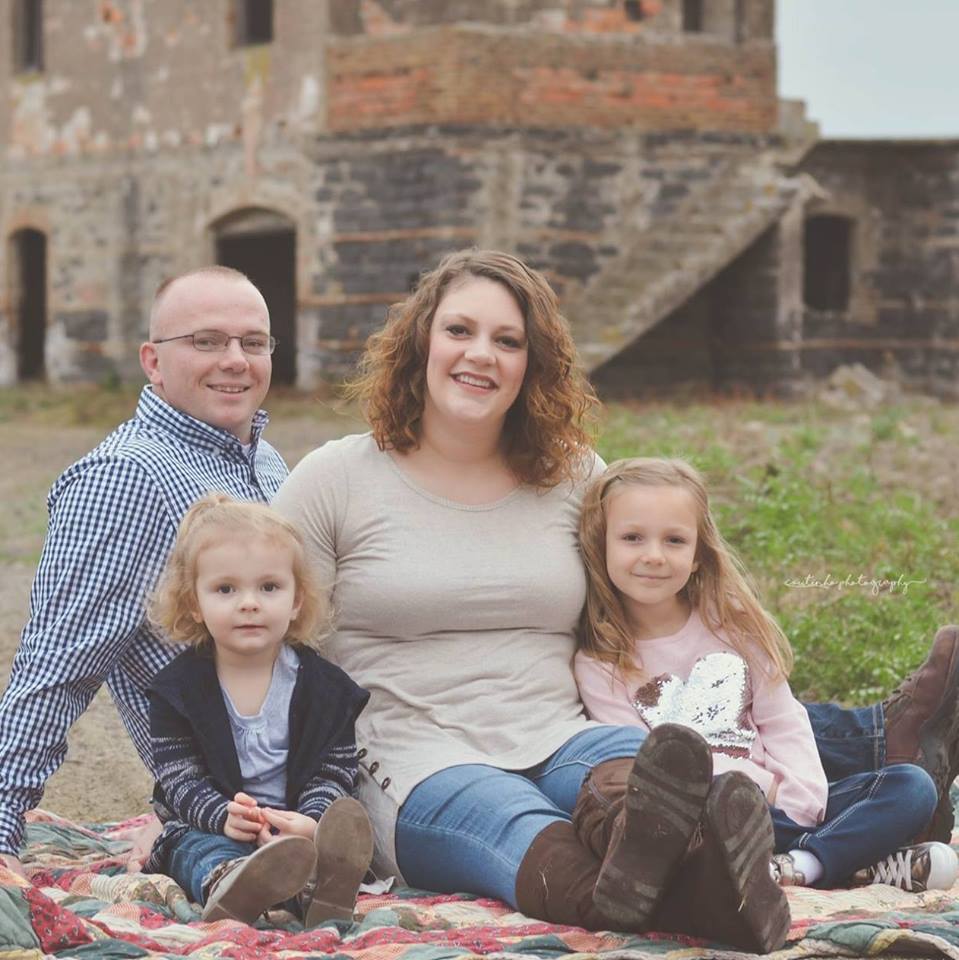 In 2014, Jacob was living in Italy. And that's because the couple's son was in the Navy; he had been stationed in the European country for three years. But the ten-hour flight time, on top of the cost of air travel, meant that it was difficult for Jacob's parents to get to see him.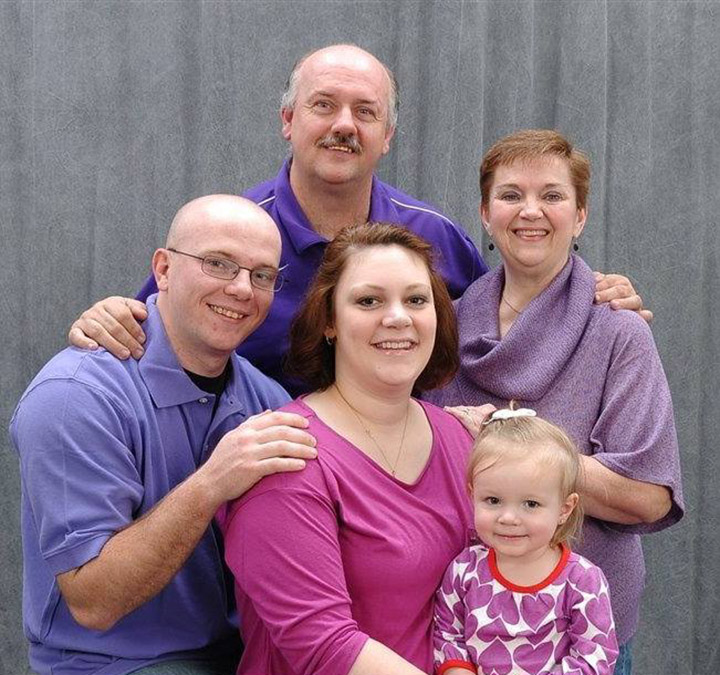 Although Spaulding had spent time with his eldest grandchild, Madelyn, and was present at her birth, things were very different when Harper arrived. In fact, she was already two months old in June 2014 and her grandfather had not yet had the chance to meet her. In fact, he hadn't seen his son Jacob in more than 12 months.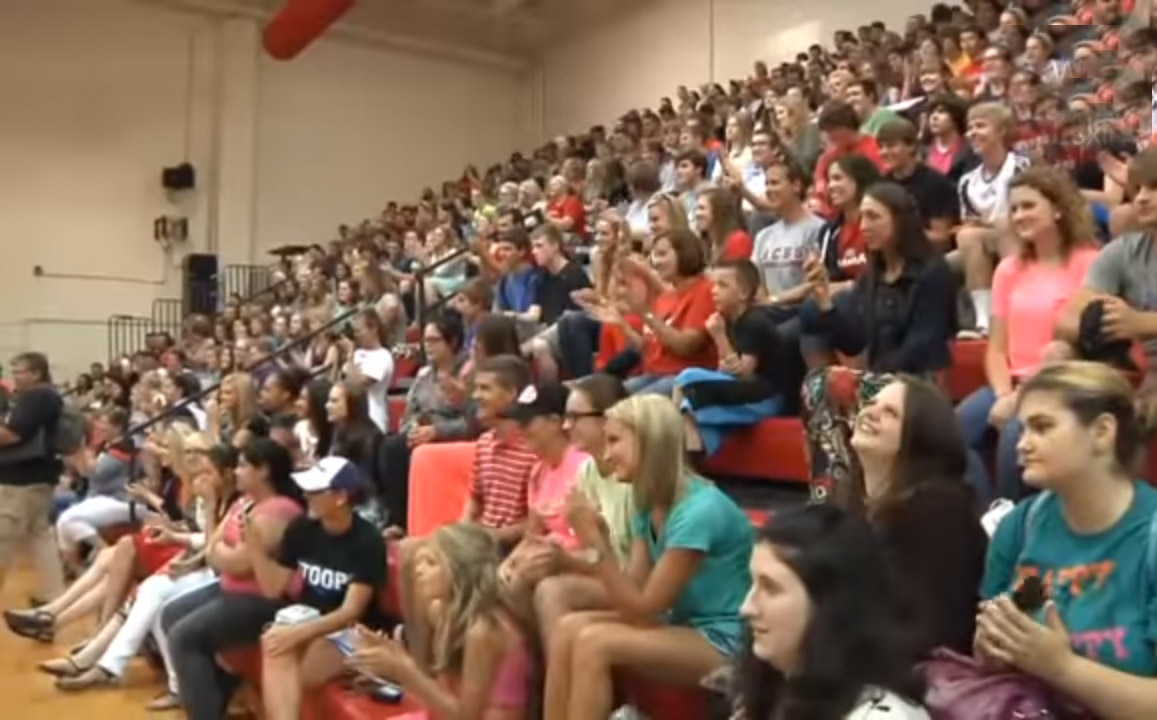 When staff at the high school got wind of Spaulding's family situation, they wanted to do something to help out. So they came up with a plan and enlisted the nearly 1,200 pupils to help put it into action. Then, on the final day of the school year, they held a pep rally.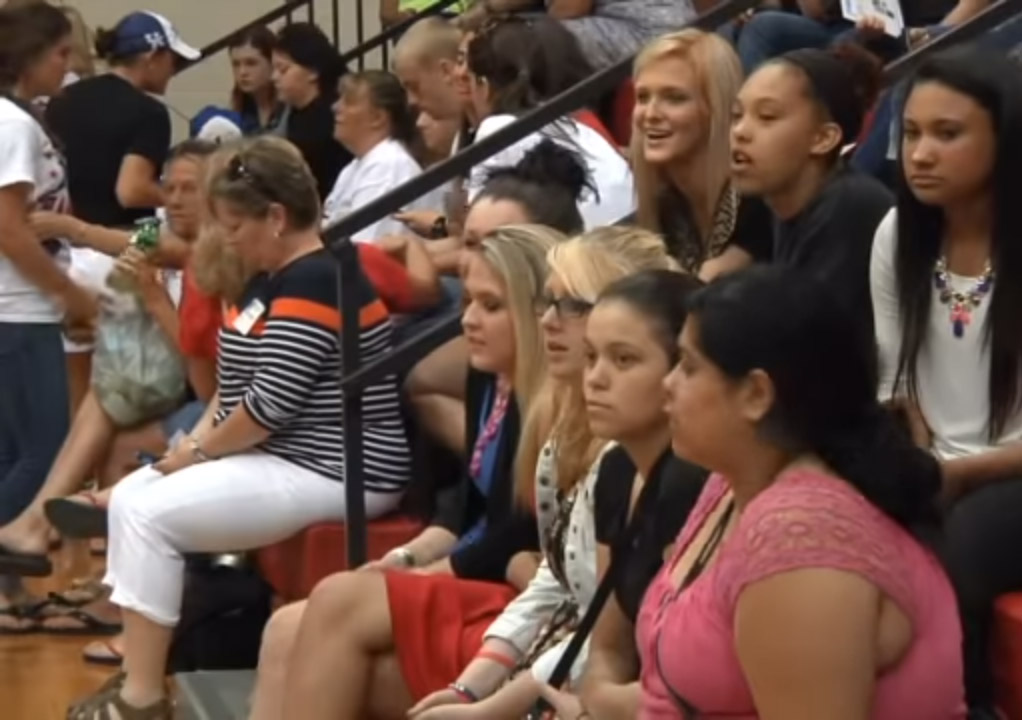 The assembly didn't raise any suspicions for the custodian. After all, the girls' softball team had just become the first to ever get through to the state competition. So as the students and educators gathered together in the sports hall, Spaulding had no idea what was about to happen.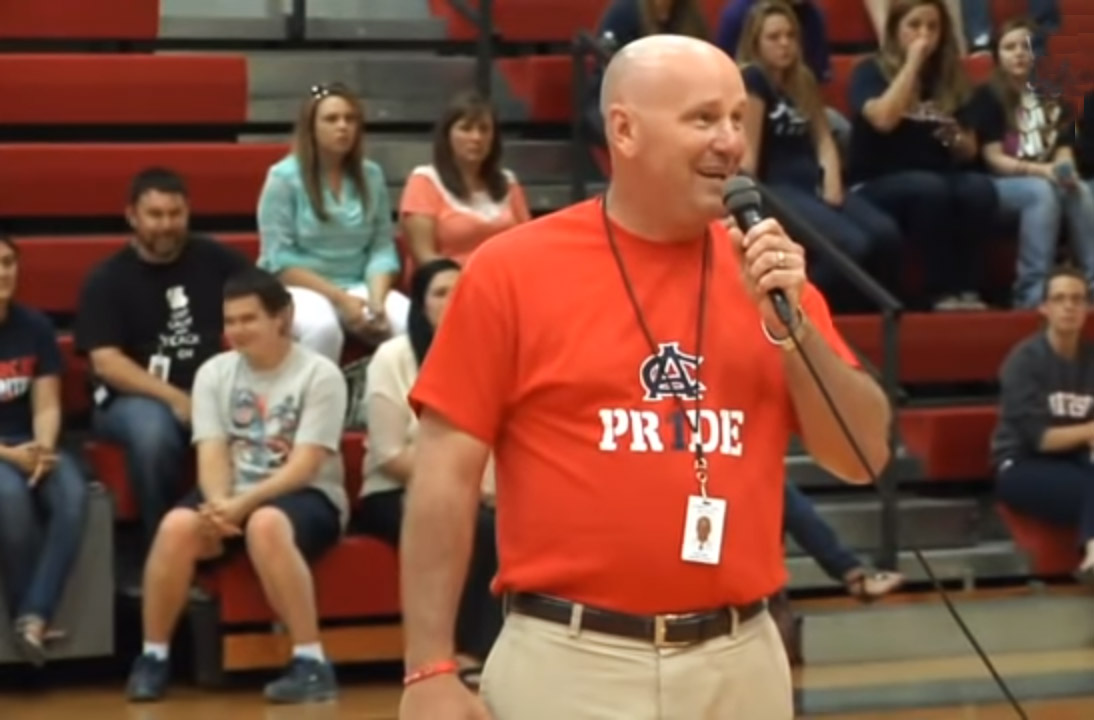 Then, Spaulding was summoned into the room to help with a clean-up job. "Somebody has made a huge mess again in this gymnasium," Chris Glass, the high school principal, said into a microphone. "Oh no. What to do?"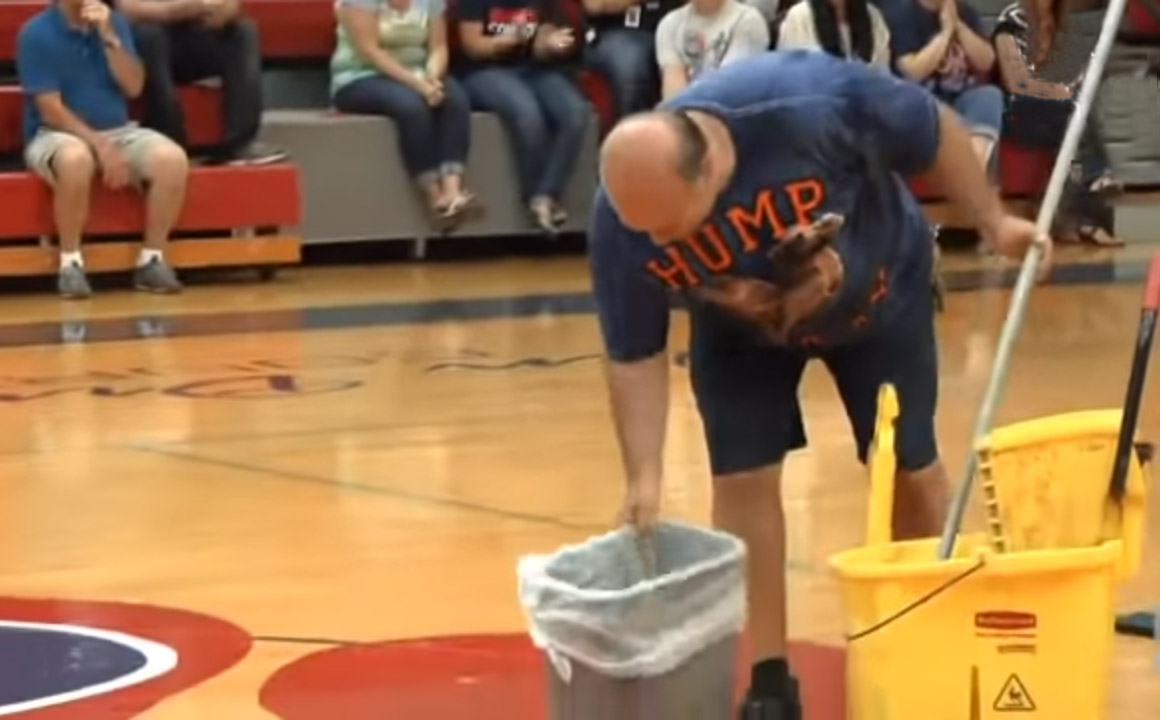 The principal directed Spaulding towards a garbage can after he arrived with his mop and bucket. He must have expected to find a mess inside, but then the crowd began to cheer. The janitor opened the bag of what he thought was trash – and couldn't believe his eyes.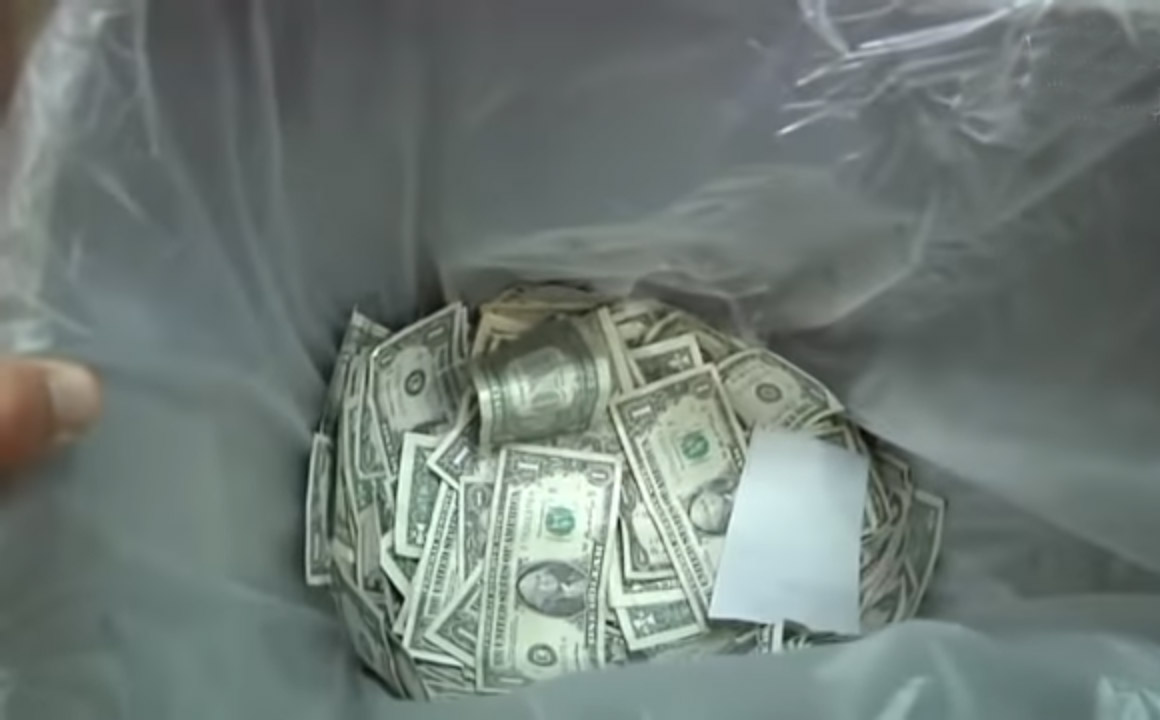 The trash can held a load of cash that the students had secretly collected. In addition, Spaulding also recieved a check. In total, the pupils and faculty had come together to raise $1,900 to go towards a trip to Italy to see his son and meet his new grandchild.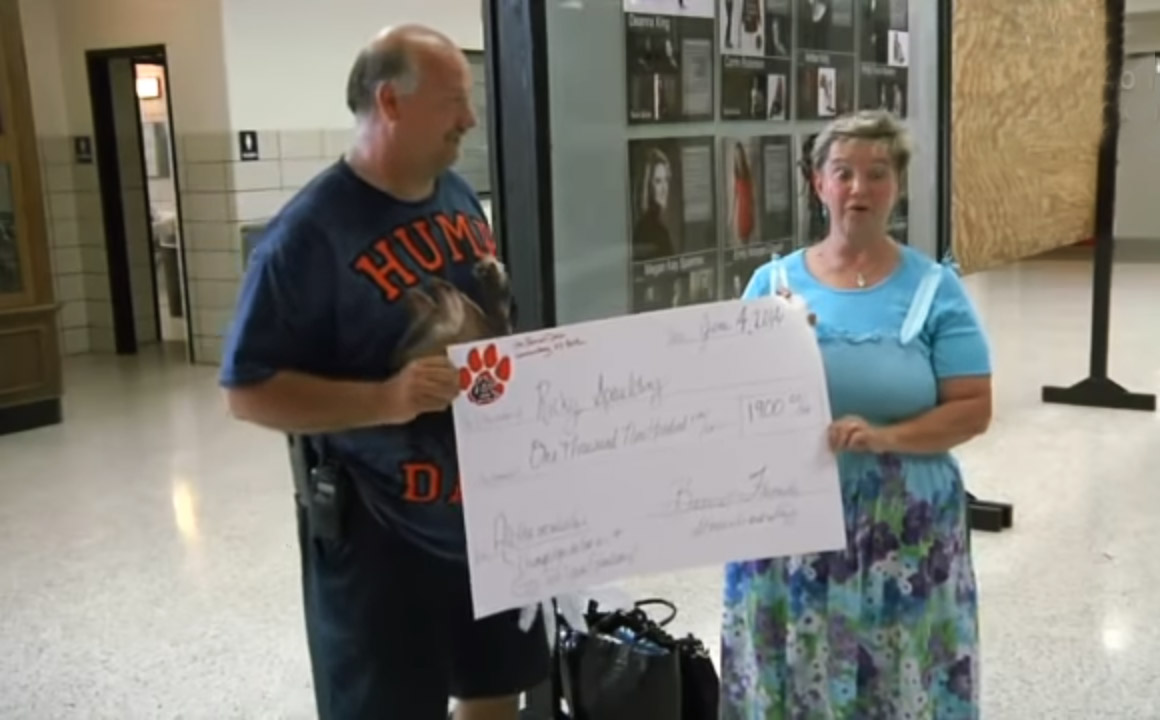 "Ricky is just such a great guy that it's hard not to give to his cause," Glass told Kentucky's LEX 18 news. "He just does everything for the school," one teen added to H.L.N. news. "He's very, very nice, and whenever somebody needs something he's there."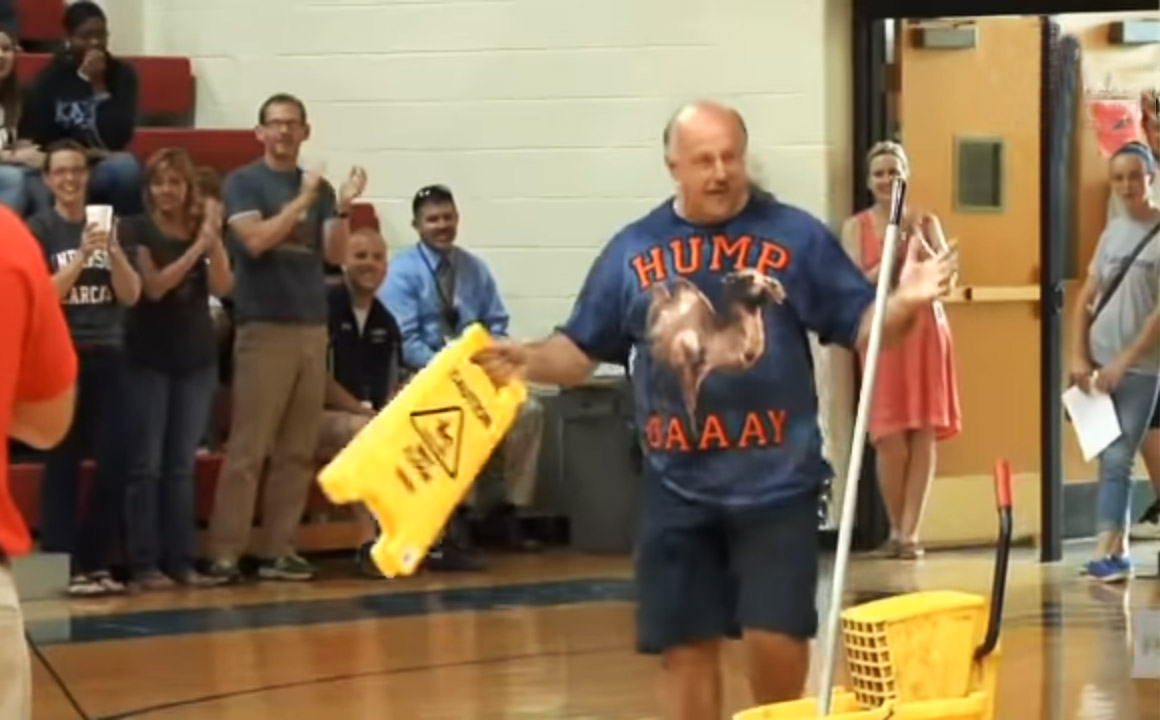 As a janitor who knows the ins and outs of the district, it was a surprise to Spaulding that everyone managed to hide this for so long. "I was shocked," he told Yahoo's Trending Now site. "And the bad thing about it is, my wife was in on this as well."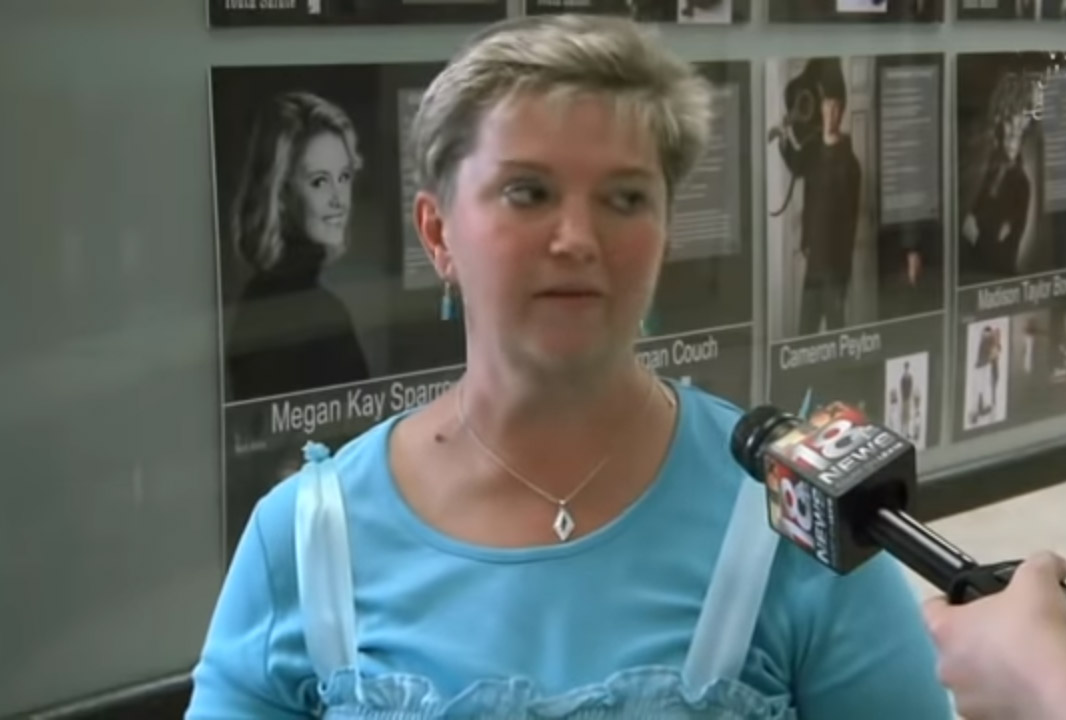 The custodian's wife, Lisa, called the gesture "a miracle" and admitted how touched she was that everyone wanted to give back to Spaulding. "I just think it's awesome that high-schoolers and the school here – it just shows how caring they are and I think that's amazing," she told news station H.L.N. The popular janitor added, "Words can't describe the joy that I feel right now."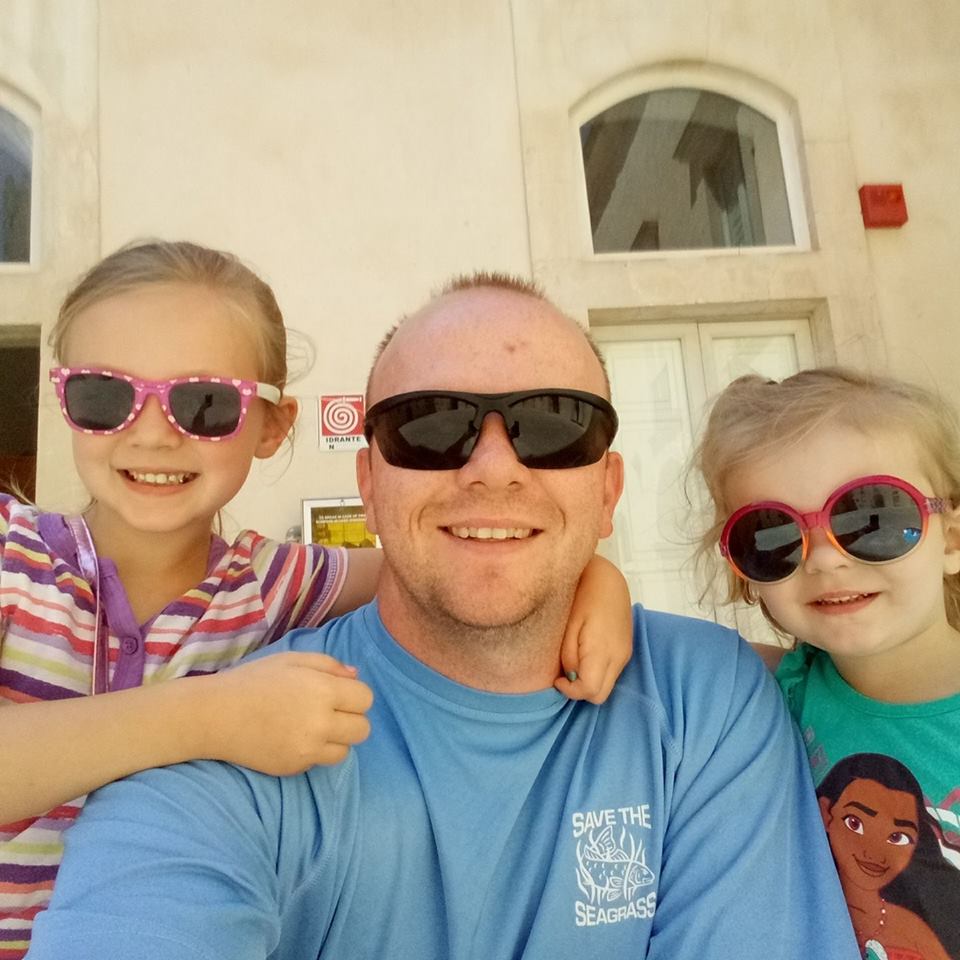 It wasn't long before Jacob also found out the happy news after seeing a Facebook post. "I Skyped with [my son] that afternoon and he said, 'Dad, I heard you had a pretty good day today.' I said, 'Yeah, it was a pretty good day!'" Spaulding recalled to Yahoo News.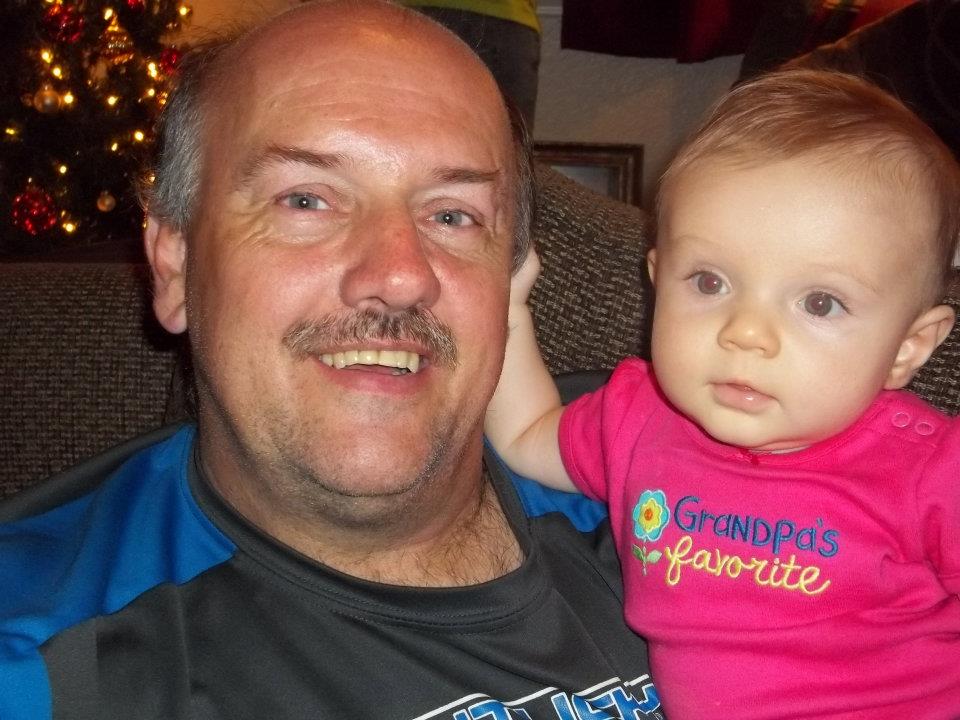 The custodian added, "I was just absolutely speechless. When I think of the generosity of the students and the staff here, just for me, just overflowing with emotion." The couple soon made arrangements to travel to Italy and Spaulding revealed that they planned for it to be a "whole family thing."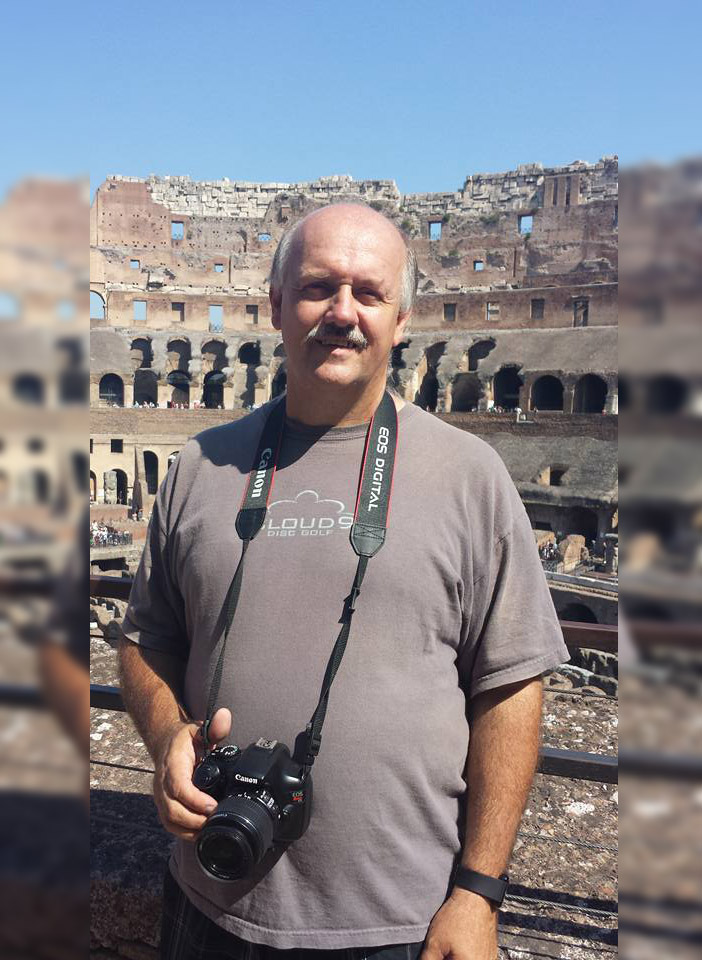 The entire family managed to get together in the United States that summer. Then the following year, the janitor shared photos from his overseas trip on Facebook. Indeed, Spaulding posed for pictures cuddling his two granddaughters as well as doing some sightseeing, including visiting the Coliseum in Rome.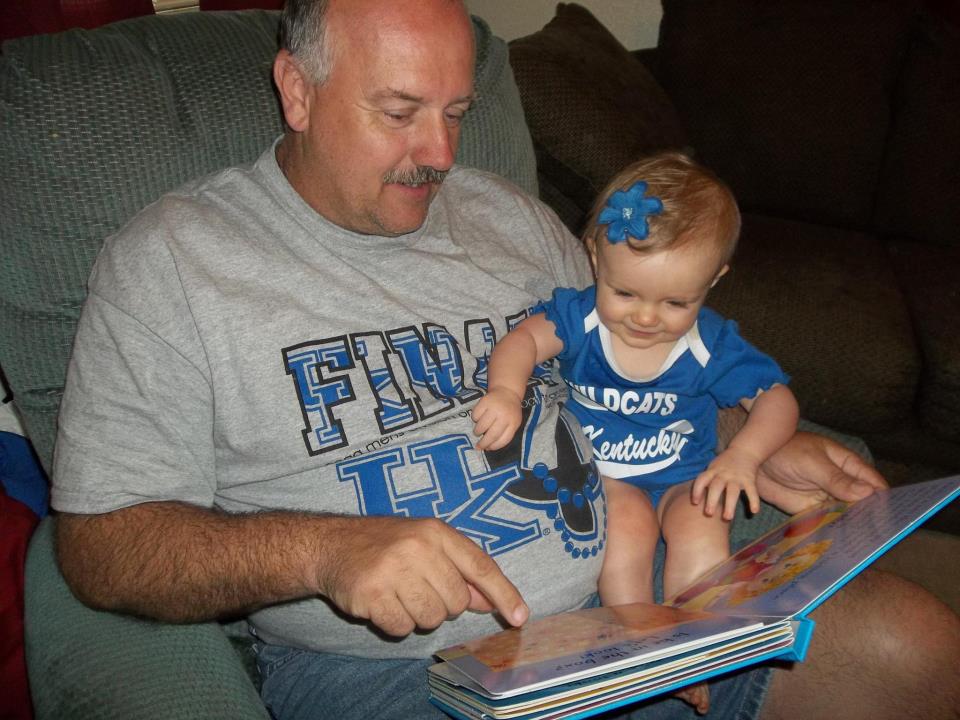 When Spaulding's heart-warming story appeared online and on local news outlets, the school's generosity clearly touched people. "Great story and good deed for someone who works in one of the least appreciated (and most necessary) jobs," one commenter wrote. Another agreed, "Nice to see that these students actually care about the support staff. Sounds like a great bunch of kids and a wonderful relationship with Mr. Spaulding."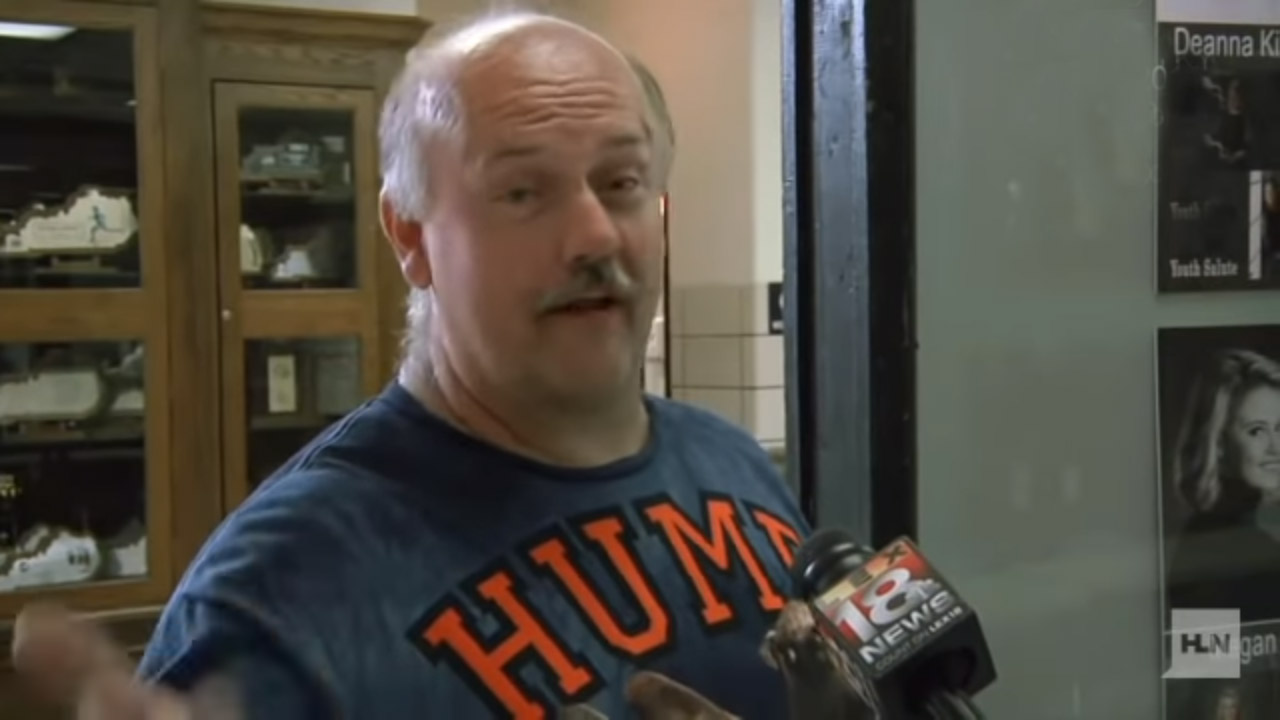 Others claimed the story gave them hope and served as an important reminder to show gratitude to those that do their part to help others. "So often we forget about those who work behind the scenes or in this case even right in front of us," one person shared. "It is fantastic that the school recognized all of his hard work and hopefully they have a great time in Italy."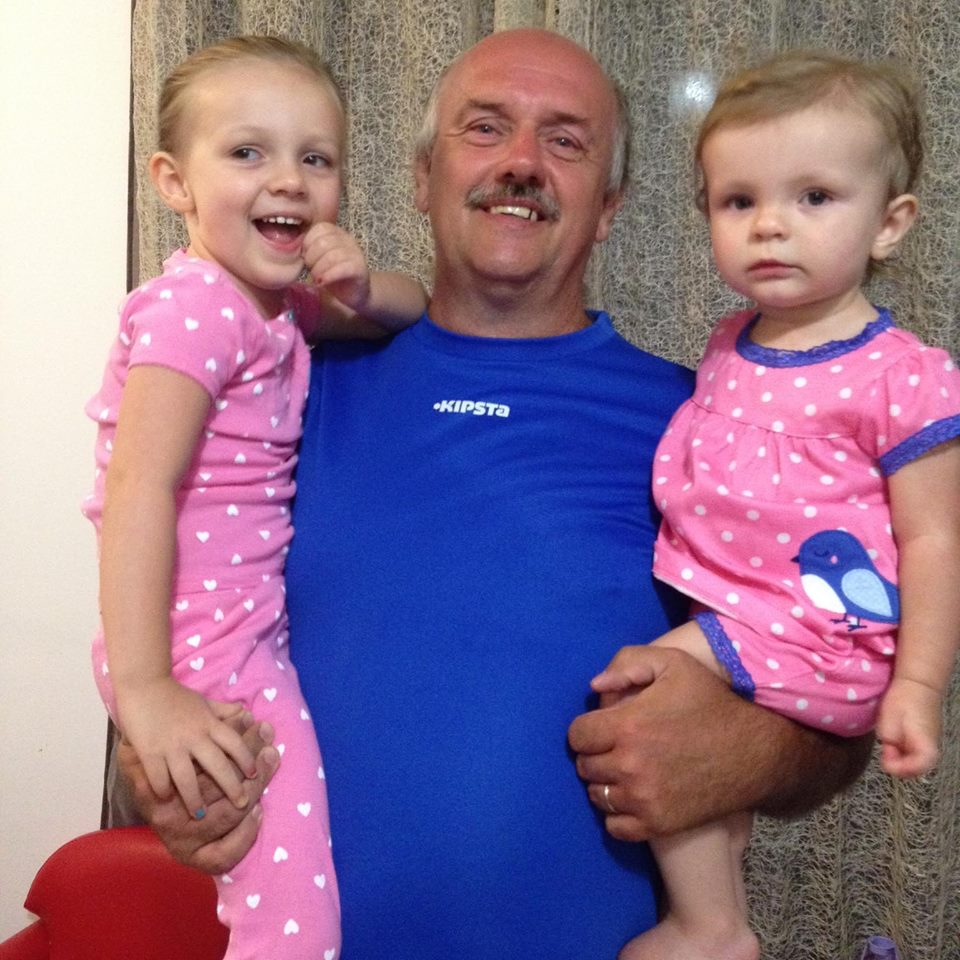 Spaulding, who recently reunited with the whole family ahead of the Fourth of July holiday, still works at Anderson County High School. And while it has been a few years since his big surprise, what the staff and students did for him is something he'll never forget. "We are very blessed," the custodian told Yahoo News. "I just can't say any more than that."