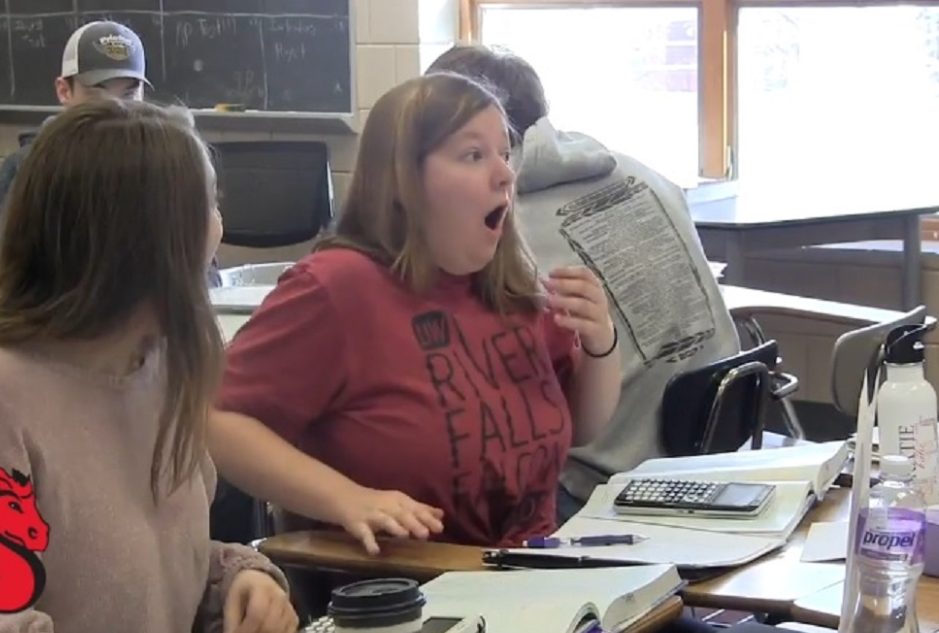 Stories about celebrities surprising their fans are always extremely heartwarming. Most of us could not imagine meeting our favorite celebrities even in our wildest dreams. While most famous musicians, actors or sports stars are working hard 365 days a year, it's always incredible when they take the time to give back to their fans.
Many people dream of being famous. Special treatment, lots of money and everyone knowing your name sounds like a life you can't beat. However, fame comes with its downfalls. Many celebrities are driven crazy by the overwhelming attention from fans, news channels, paparazzi, etc.
Because of the constant stress from their followers, many celebrities are cold to their fans. This is why it is so incredible to see Hollywood stars taking the time from their crazy lives to make their fans happy. With so much power, it is very easy for them to bring joy to their fans with even the simplest gestures.
Many people remember when Justin Timberlake invited an 88-year-old woman backstage after his show. He had seen a video that went viral of this woman's reaction to receiving the tickets and took it upon himself to give this woman a night to remember.
Another generous celebrity is Ed Sheeran. Sheeran made a guest appearance at a well deserving couple's wedding. They had decided on his hit song, "Thinking Out Loud" for their wedding song. When it was time for their first dance, Sheeran hopped on stage and sang their wedding song live for them.
Lady Gaga has also earned a strong reputation as a celebrity who actively engages with her fans. When her producers invited her "biggest fan" to be interviewed on her thoughts about Gaga, she snuck out of the corner and surprised her fan with a giant hug and plenty of happy tears.
The list goes on and on when it comes to humble celebrities that find joy in bringing happiness into people's lives. One story in particular may be one of the most incredible, heartwarming celebrity surprises of all time. This story took place at Stillwater High School in Minnesota.
Image Source: wwaytv3.com
Katie Kelzenberg is a great person and a great student at Stillwater High School in Minnesota. She has a lot of friends and loves her school life. However, when it came time for her senior prom, she didn't have a date. She never could have imagined the pleasant surprise coming her way.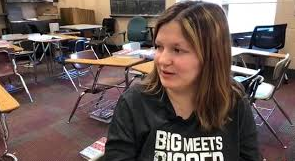 Image Source: facebook.com
Kelzenberg has always considered herself the number one fan of a certain celebrity. Everyone that knows her knows about her adorable obsession with this Hollywood star. Like everyone else in the world, she never thought that he would even know that she existed. In her case, she was very wrong.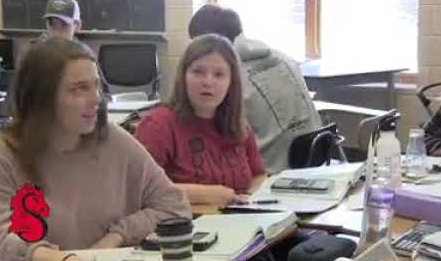 Image Source: youtube.com
What seemed to be a normal day for Katie turned into a day that would change her life forever. Amidst studying with friends, turning in her tests and working on projects, Katie's day was nothing to write home about. This was until the students of Stillwater High School heard a voice over the intercom.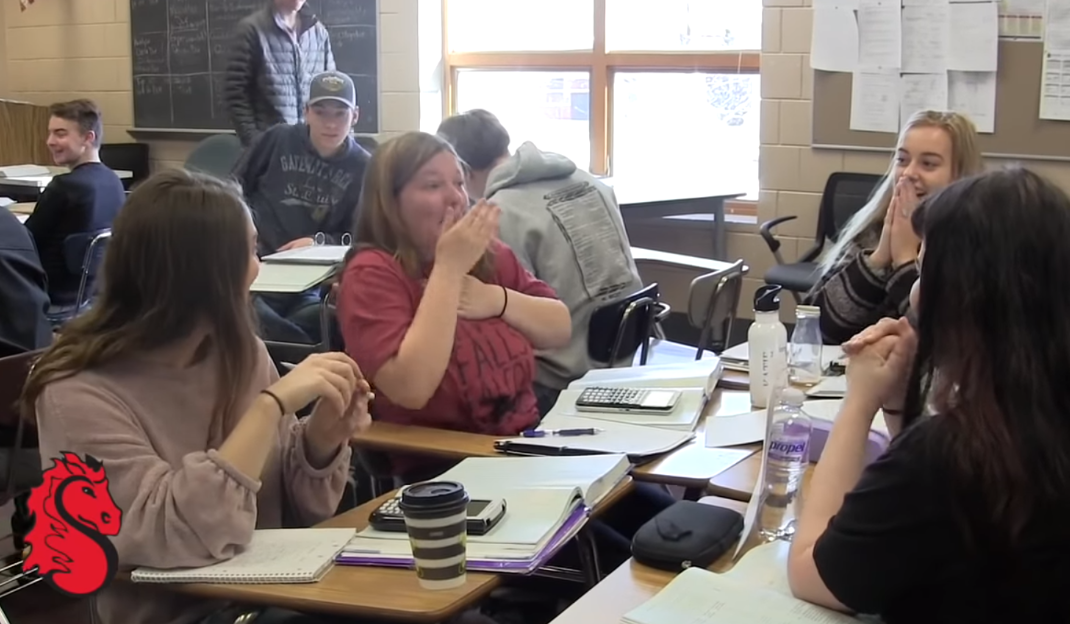 Image Source: spotlightstories.co
The first words the students heard were, "I'm going to start this Friday morning announcement off with a little bit of fun and a little bit of excitement. You're probably thinking 'What? What is The Rock doing on our intercom system?' Well, I'm sending a message to a very special young lady, and her name is Miss Katie Kelzenberg."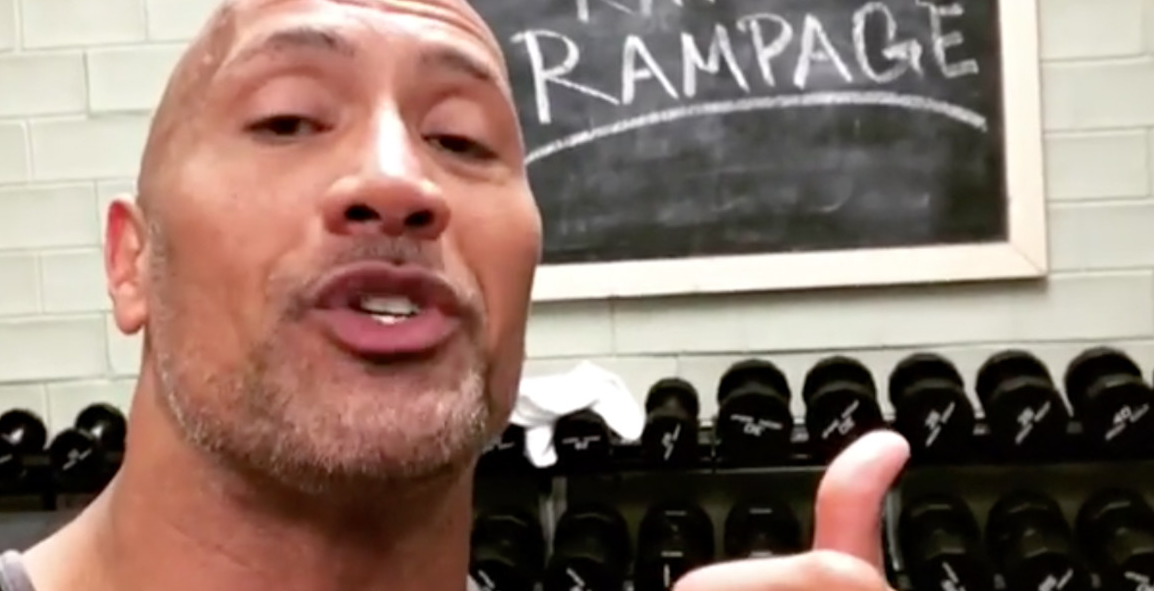 Image Source: bringmethenews.com
Katie's favorite celebrity of all time, Dwayne "The Rock" Johnson, was in fact sharing a very special and personal message for her. No one could believe what they were hearing. Katie was in utter shock and she had no idea what he was going to surprise her with.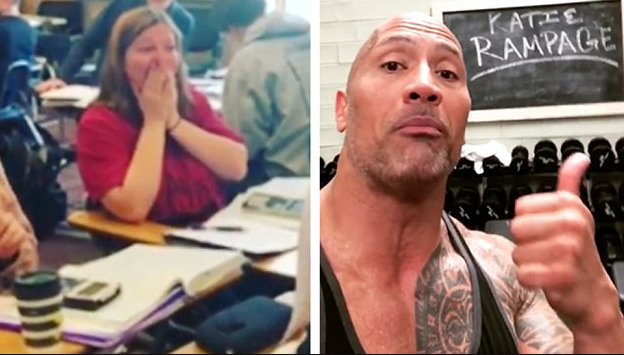 Image Source: dailymail.com
For Katie's birthday, her friends had gotten her a life sized cut-out of Dwayne Johnson. She even went far enough to dress exactly like Johnson for Halloween with a full, detailed get-up. After what happened this year, Katie Kelzenburg is officially one of the luckiest celebrity fans in the world.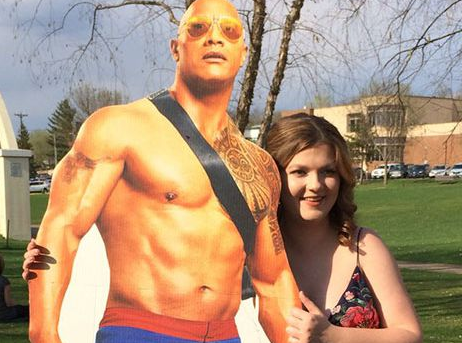 Image Source: elle.com
About a week before Dwayne Johnson surprised Katie, she had posted a video onto his twitter. In the video, she was dressed like Mr. Johnson with a black long sleeved turtle neck, 90's jeans, a silver chain and a black fanny pack that she had from her Halloween costume. The mission of the video was to ask The Rock to prom.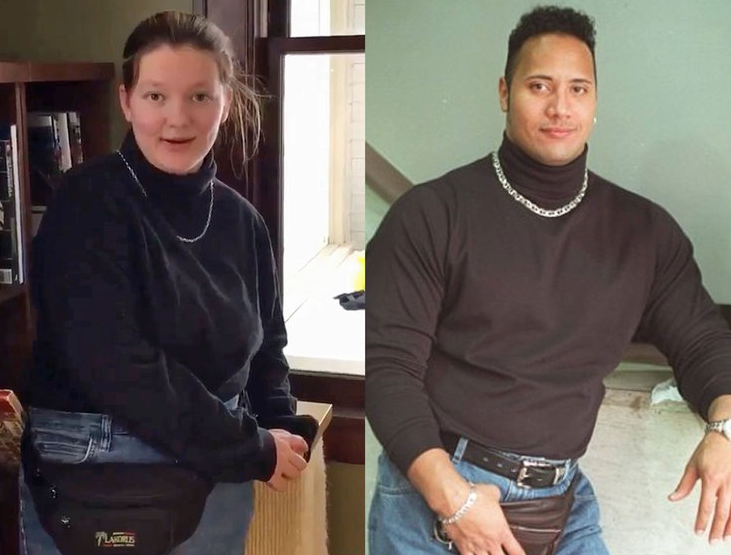 Image Source: thisisinsider.com
In this video, Katie showed Dwayne Johnson her extensive collection of his merchandise. This collection included T-shirts, collector toys and pillows with his face on them. At the end of the video, she kneeled down and held up a sign that said, "Dwayne, will you 'Rock' it at prom with me?" Although she knew it was not likely, she waited eagerly for an answer.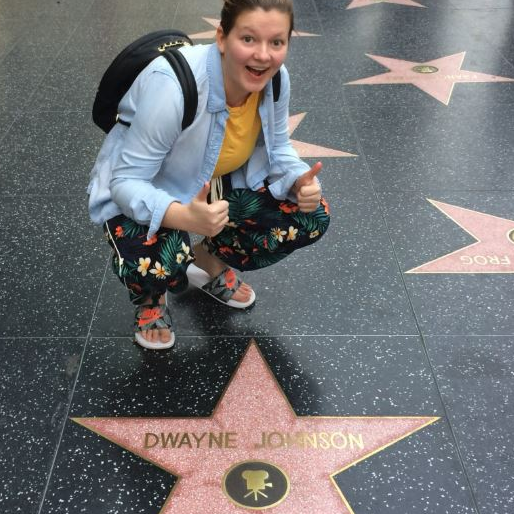 Image Source: timeslive.co.za
Dwayne Johnson continued over the intercom to say, "Now, Katie I'm sure that you are so embarrassed right now but I just had to let you know how cool and awesome you are for inviting me to your prom." Katie was already ecstatic about this incredible surprise, but she had no idea what was coming next.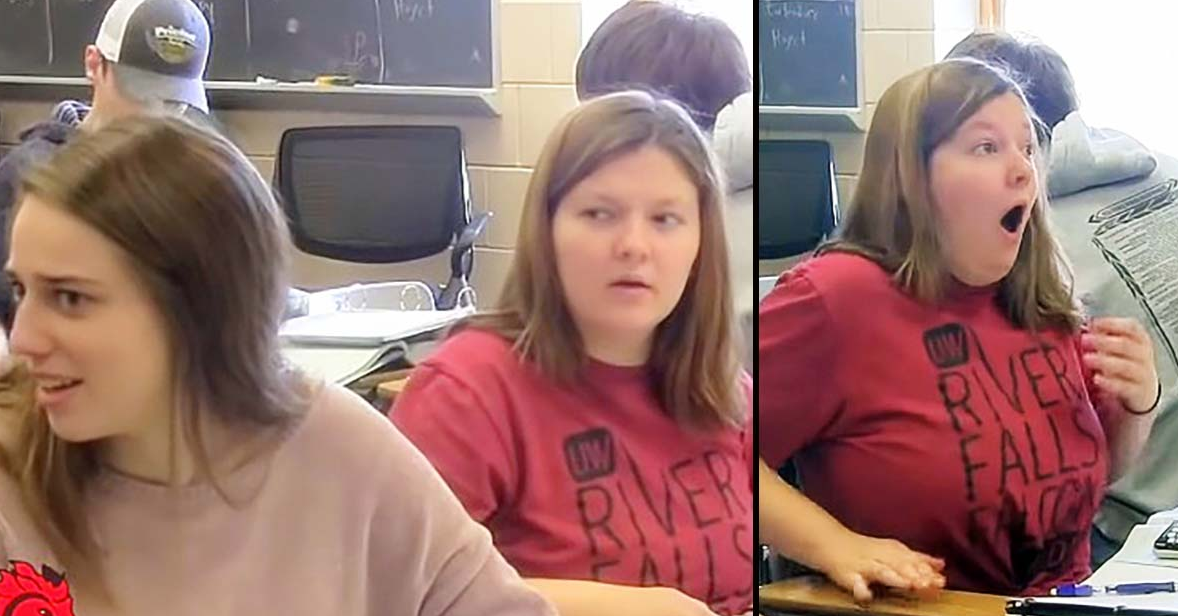 Image Source: en.newsner.com
"I also wanted to tell you that unfortunately I can't make the prom because I will be shooting a movie in Hawaii called Jungle Cruise at that time," said Johnson. Although Katie was bummed that he would not be attending prom with her, she totally understood. Especially after she heard what he was giving her instead.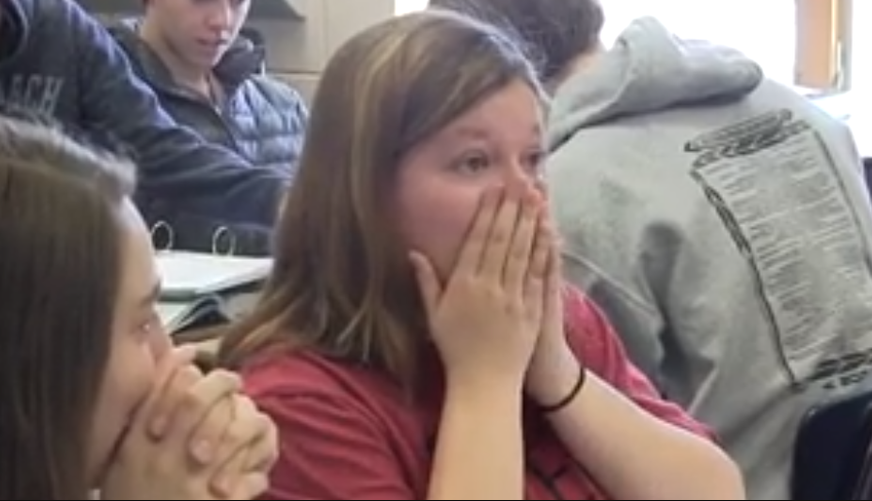 Image Source: mynbc5.com
Because The Rock unfortunately could not attend prom, he made up for it by renting out a nearby movie theatre the following day so that Katie could watch a private screening of his new movie, Rampage, on the big screen. Katie could not believe this gift, and still, there was more to come.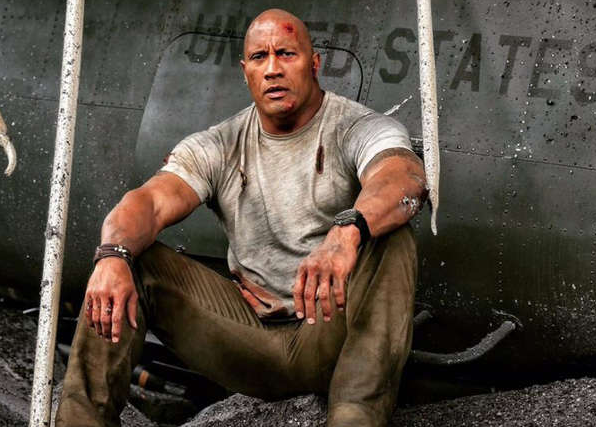 Image Source: wrestlingnewssource.com
"The gift is this. I want you to grab all your favorite friends and your closest family members and whoever you want to bring, Katie. Because tomorrow at 4:45 I am showing you a screening of my new movie 'Rampage' and all the popcorn and candy and soda you can drink, it's all on me. Everything is free." Even after this, he managed to keep the happy tears coming.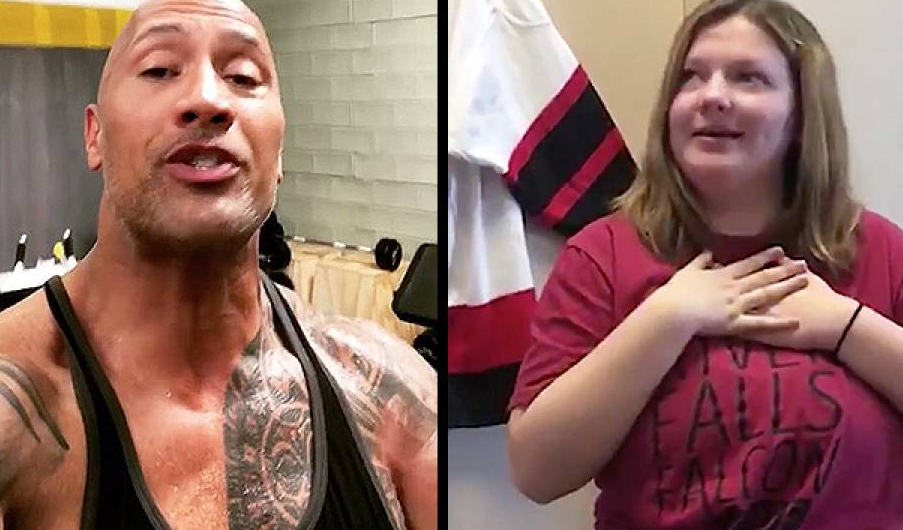 Image Source: rightthisminute.com
He continued, "I want you to go and have a great time. I rented out 232 seats so to all the students there at Stillwater high school area. If Katie is down with it, talk to your teachers and your school has all the details. So Katie, have the best time, thank you for being awesome, enjoy Rampage." Then he, closed off with an extremely heartwarming statement.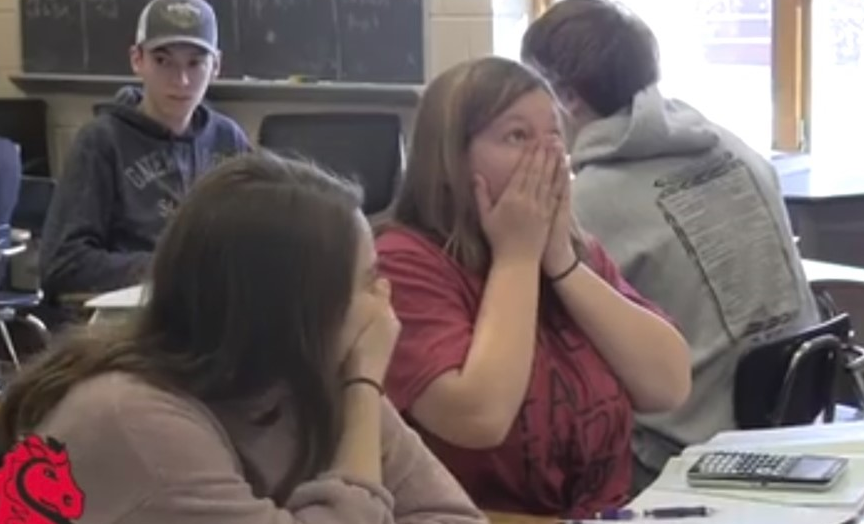 Image Source: kare11.com
Johnson closed with, "And I think after this, because me and Katie are best friends now, I think this would officially make me a Stillwater High School Pony (their mascot). And by the way, I am waiting for some chivalrous gentlemen of a boy to take you to the prom. Or you know what? Maybe you don't need a boy at all. Maybe just go with your girlfriends."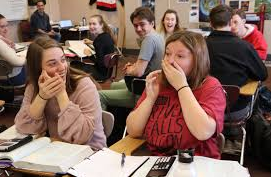 Image Source: mercurynews.com
After his heartwarming gesture, The Rock did not disappoint. Apparently, over 200 people attended this private screening for Katie and they reportedly had an incredible time. Students were extremely grateful for how welcoming Katie was to everyone as the invites were up to her. She included anyone that wanted to go.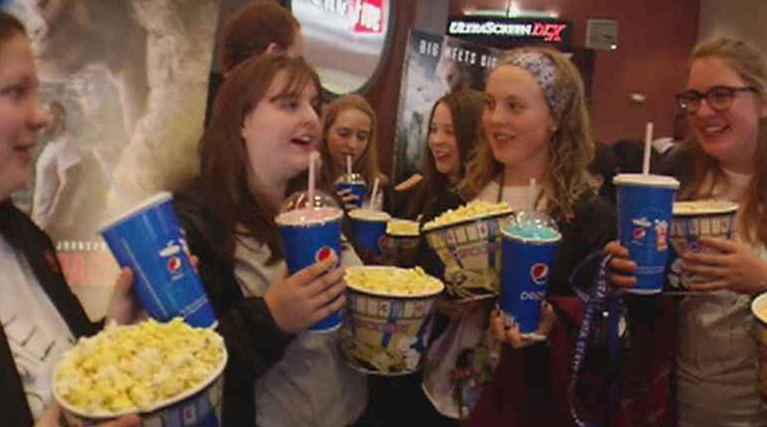 Image Source: kstp.com
Everything felt like a dream for Katie. Before the show started, Kelzenberg told KSTP, "This is just all so surreal. I just can't like really believe that's it's happening cause it's like not in my wildest dreams could I imagine like this happening, but here I am."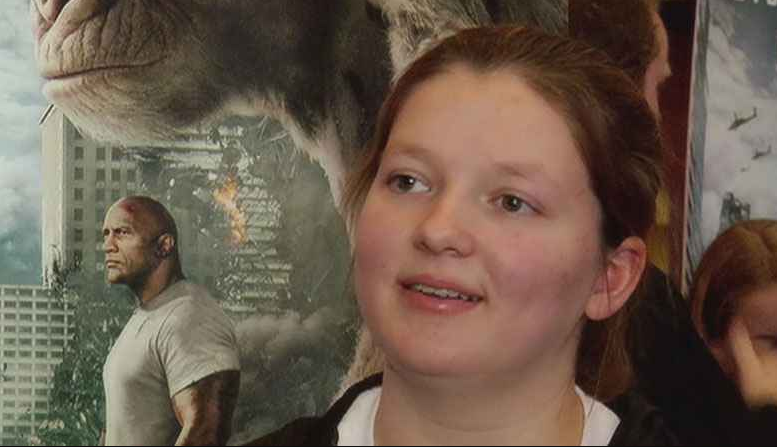 Image Source: kstp.com
When Dwayne Johnson saw the video of Katie and her classmates' response to his message, he made a post online. Johnson was extremely happy to see the positive impact he had on these students and is very happy that he made this kind gesture. Katie was overjoyed to see that he found their reaction video.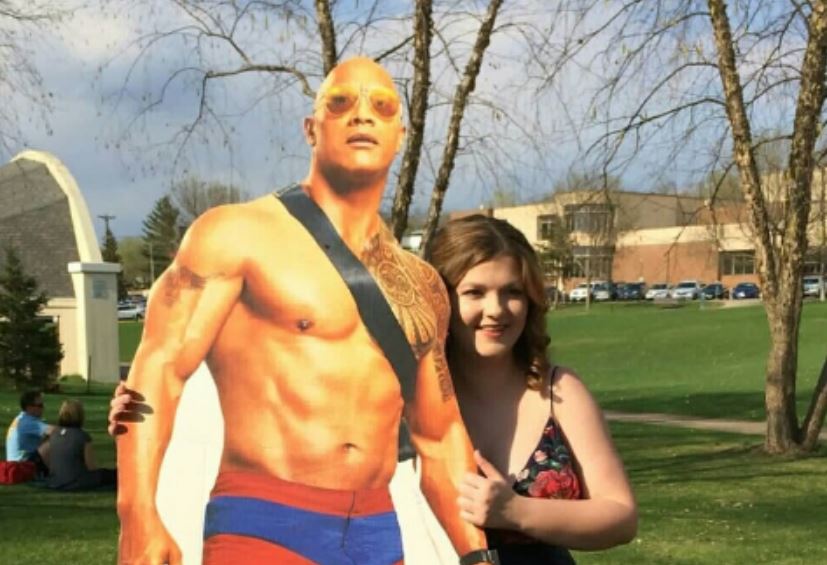 Image Source: nextshark.com
Johnson shared his joy with Instagram when he said, "I'll take happy tears all day. Here's my surprise morning greeting to the students of Stillwater Area High School in Minnesota, as I call out the very special young lady who asked me to her prom, the awesome Ms. Katie Kelzenberg."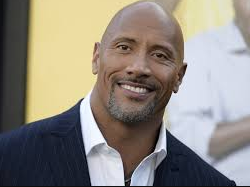 Image Source: seattletimes.com
It is so heartwarming to see celebrities humble enough to go out of their way in bringing such joy to a fan. Although Katie Kelzenberg sought out taking Dwayne Johnson to prom, she was extremely grateful for the alternative. This was an experience these students will remember for the rest of their lives.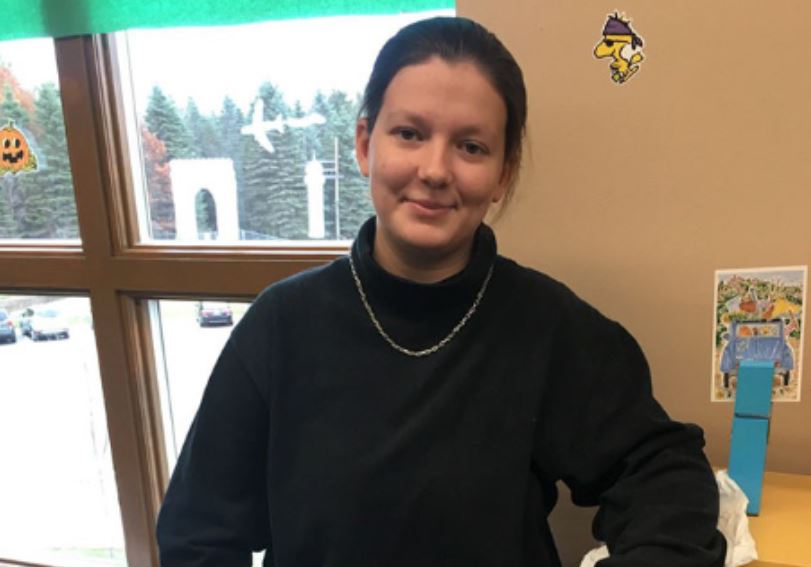 Image Source: boredpanda.com