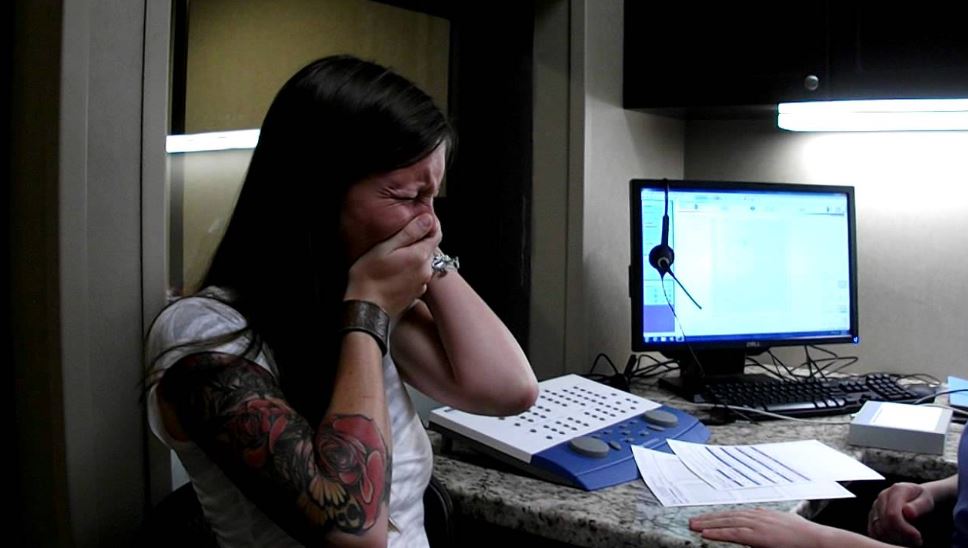 Everyone is guilty of taking every day, common things for granted as we are just simply "used to" them. This includes abilities such as breathing normally, being able to see a loved one's face, walking, and the list goes on. For example, in the United States, around 100,000 people are deaf. While there are varying levels of being hearing impaired, it always comes with its challenges.
On the bright side, many technological advancements have been made to help people who are hard of hearing. Hearing aids have been around for years, but today, we have devices that can give the gift of sound to even the most extreme cases of deafness. Videos have been filling the internet from all over the world sharing the moment someone hears their first words. These videos are overwhelmingly heartwarming to say the least.
One of these incredible videos belongs to the story of Sarah Churman, a married mother of two little girls. Sarah's husband had heard about a new device, The Esteem, that could possibly cure her deafness. It is mind blowing to actually understand how these devices work.
While there are many different devices out there, this one in particular is what Churman used. Esteemhearing.com explains that "Nerve-related (sensorineural) hearing loss is the most common type of hearing loss. It is caused when the tiny hair cells inside the cochlea are damaged or degraded, and don't transmit sound impulses to the brain as effectively."
They also explain how the device actually works, saying that it "works with your ear's anatomy to let sound in the way nature intended. There are no microphones to distort conversations or amplify wind. And there is nothing in your ear canal to block sound's natural path. Instead, the device's three components work together with your ear to deliver Esteem's natural hearing."
Sarah's story touched the hearts of people around the world for numerous reasons. With constant battles during her journey, she pushed through and finally found peace. The most interesting parts of her story lies beneath the surface as she was constantly presented with life changing curve-balls. When this family heard what her mother-in-law had done, it left the world shocked. No one could have imagined how her story turned out.
Image Source: faithstrongtoday.com
Sarah Churman has been deaf her entire life. When she was born, the doctors informed her parents that she had DNA that prevented the hairs in the middle of her ears from forming. This has understandably made Sarah's life more challenging than the average person's. Because of this, she never would have expected the miracle that came her way.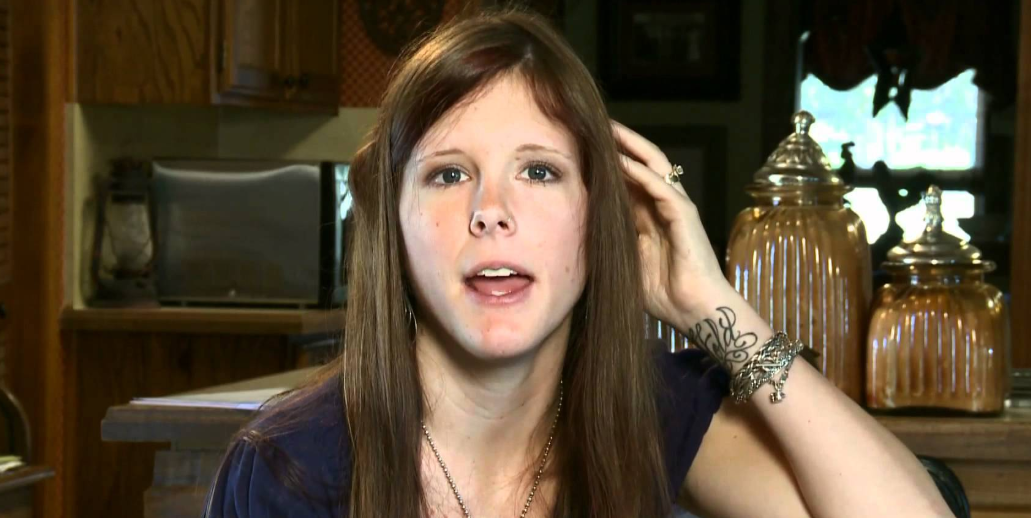 Image Source: newsd.co
Although Sarah had her struggles being deaf, she always lived a fairly normal life. Sarah is married to a wonderful man and they have two beautiful children. Sarah is extremely close to her in-laws and they rave about what an amazing daughter-in-law she is. No one could have expected what Sarah's mother-in-law did when she got her hearing back.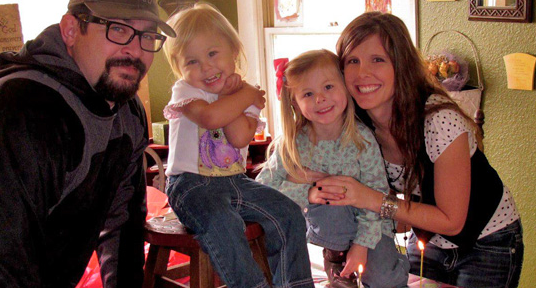 Image Source: sheknows.com
One day, Sarah's husband had heard about a device that a lot of deaf people have been finding success with. As there are different reasons for being born deaf or becoming deaf later in life, this device does not cure every case. Sarah made the decision to give it a go. Little did she know this visit would change her life.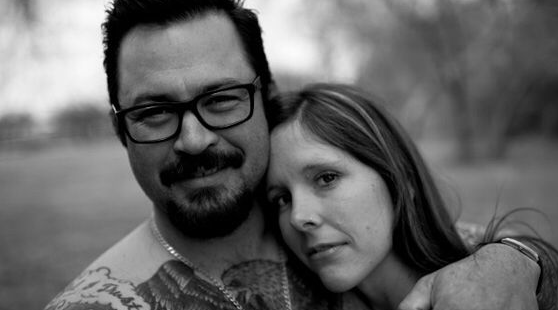 Image Source: pinterest.com
After Sarah had lived 29 years in silence, she was extremely eager and nervous to try this new device. Like anyone else, she didn't want to get her hopes up. However, in cases like this, it's hard not to. As she sat across the table from her hearing doctor, she was filled with overwhelming emotions.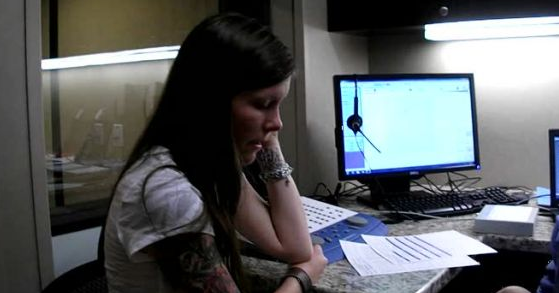 Image Source: independent.ie
When her doctor placed the hearing device in Sarah's ear, they waited to see results. With Sarah's husband recording the experience, the world eventually got to share this incredible moment. "There you go", the doctor said, completing the adjustment process. What came next left everyone in tears.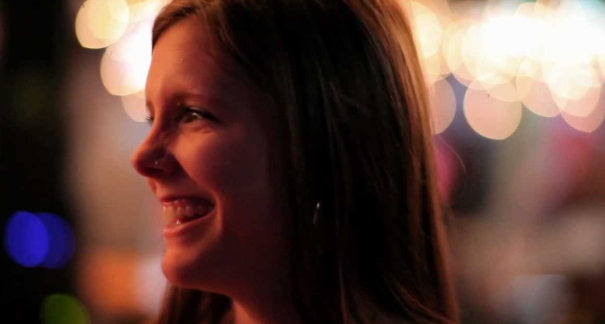 Image Source: youtube.com
Sarah's doctor waited a second and then proceeded to ask, "Now, technically, your device is on. Can you tell?" The doctor immediately knew Sarah's answer without her saying a word. After the doctor spoke, Sarah's face immediately lit up. This moment was nothing short of amazing and touched the hearts of everyone watching the video. Sarah still had no idea what was in store for her.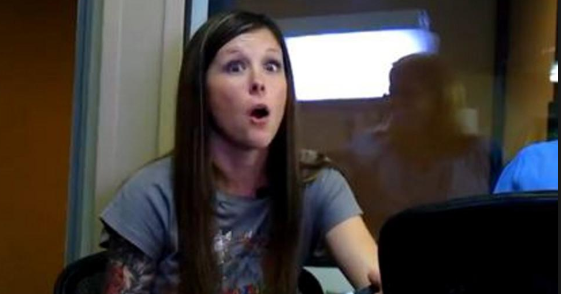 Image Source: thefw.com
Sarah could not believe that she was actually hearing her doctor speak. When she heard her first words, she immediately started laughing followed by a deep silence. This is when Sarah broke down in tears because of the overwhelming emotions that came with this experience. "I don't want to hear myself cry", she said.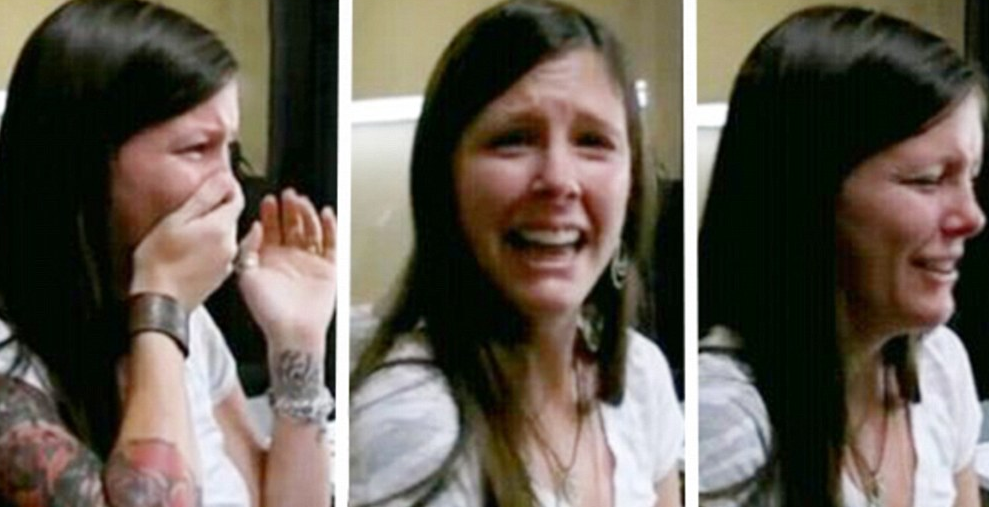 Image Source: dailymail.co.uk
Sarah had tried many other hearing devices in the past, but the previous ones left her with uncomfortable feedback and screeching noises. It got to the point where she had lost hope and had come to terms with her permanent deafness.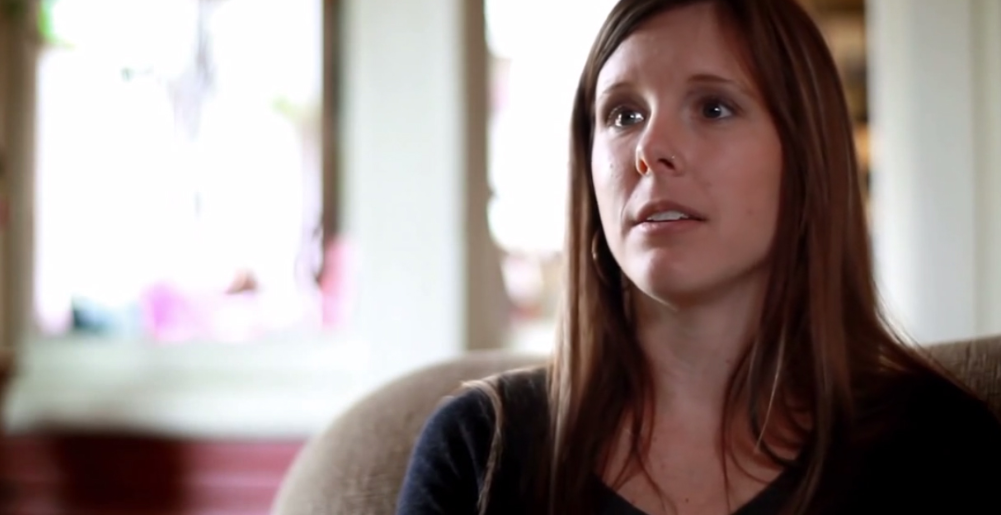 Image Source: guiltyfix.com
Sarah decided that she would rather be totally deaf than use a hearing aid and have to deal with the awful noises that came along with it. She states that it was just too uncomfortable and painful to handle. However, Sarah's perspective changed when she and her husband had kids.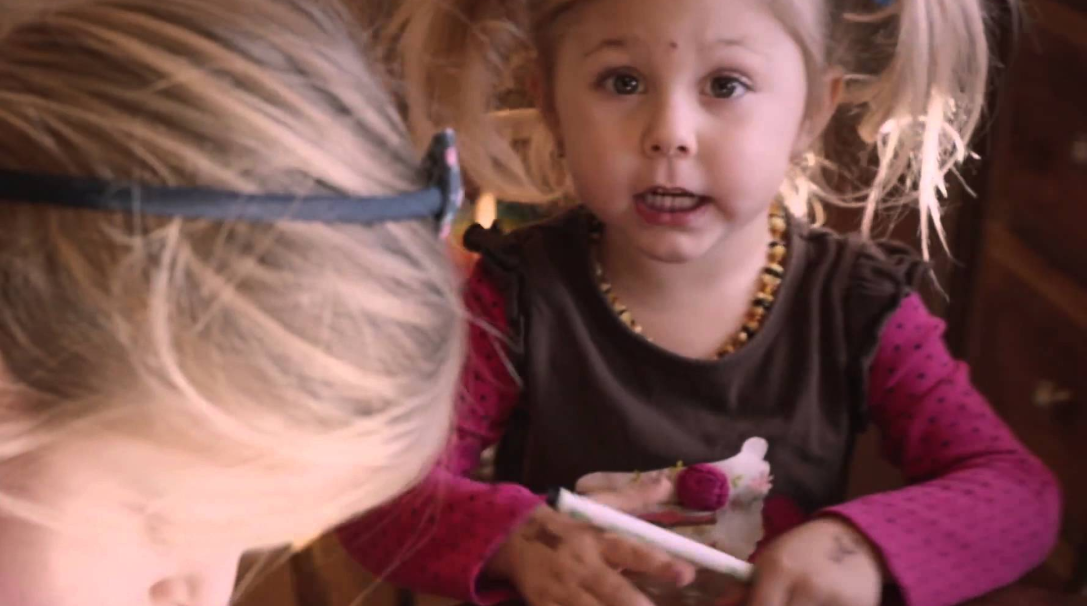 Image Source: youtube.com
Once Sarah's kids started growing, she felt more passionate about finding a solution. She could see and touch her children but she really wanted to be able to hear them. Unfortunately, shortly after Sarah thought that she found her miracle cure, she realized that just might not be the case.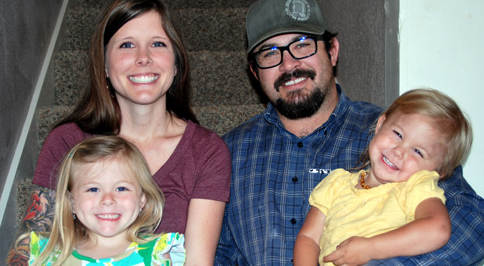 Image Source: cleburnetimesreview.com
When Sarah received a follow up call from her doctor regarding the hearing device, she was extremely disappointed. They told her that her insurance did not cover the device and it would be $30,000 to receive it. Sarah and her family were absolutely devastated as there was no way that they could afford such a pricey item.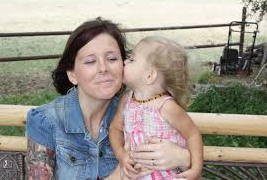 Image Source: cleburnetimesreview.com
Through the heart break, Sarah's mother-in-law created hope. When she heard the devastating news, she came to the rescue. Without any hesitation, Sarah's mother-in-law generously used her retirement fund to pay for Sarah's hearing device. While this was incredible news, Sarah had plenty more coming her way.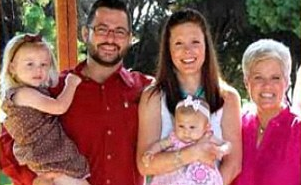 Image Source: dailymail.co.uk
Sarah's mother-in-law stated that she is by no means wealthy. She simply had the extra money after she retired, and she wouldn't have wanted to spend it any other way. This was a pure act of love and generosity and when the word got out, this story blew up.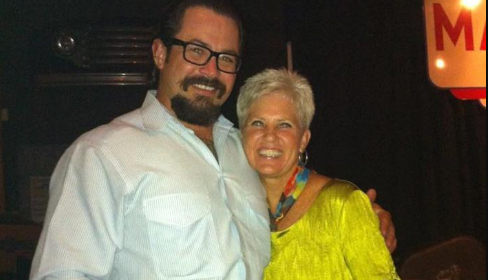 Image Source: scribol.com
Sarah and her husband were so ecstatic about this news, they decided to share the video of their doctor's visit with the world. They wanted to publicly thank Sarah's mother-in-law as well as spread awareness about this new technology. No one could have ever expected what happened next.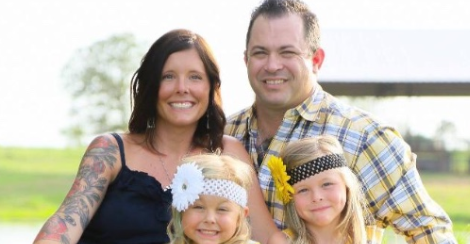 Image Source: gofundme.com
Their video went viral, hitting over 26 million views. People around the world were so overwhelmingly touched by this 90-second video, it was shared continuously. One special viewer in particular was exceptionally touched by the video. This viewer was TV star and comedian, Ellen DeGeneres. This changed their lives forever.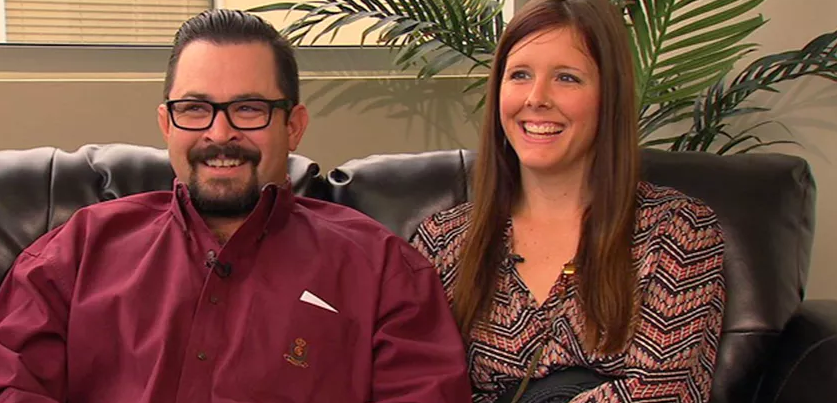 Image Source: cnet.com
Ellen invited Sarah and her family onto her show and interviewed them about their experience. When she questioned Sarah's mother-in-law, it was stated that the money she gave them was not a loan, it was a gift, and she refused to let them pay her back. This is when things got interesting.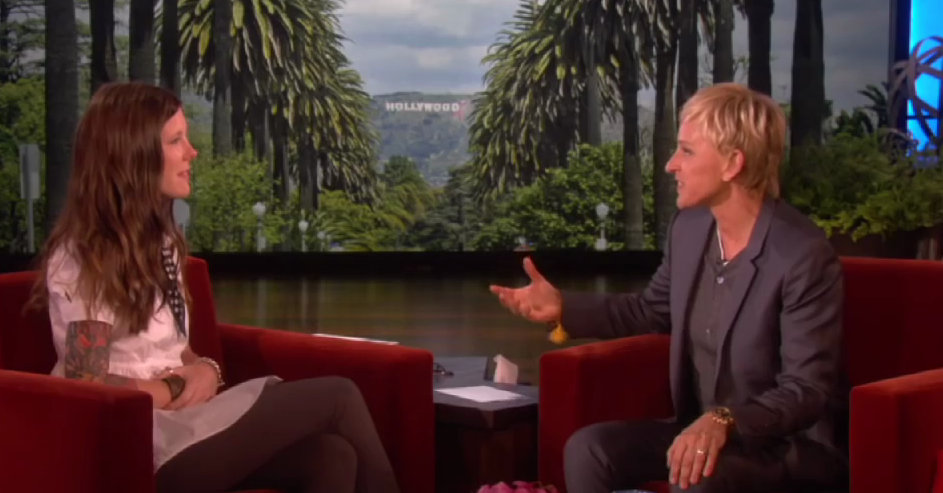 Image Source: newravel.com
Ellen Degeneres is known for her extremely generous charity for people in need. On this segment, Ellen surprised the family with a $30,000 check to pay Sarah's mother-in-law back for the hearing device. Incredibly, her generosity did not end there. Ellen had another surprise up her sleeve for the family.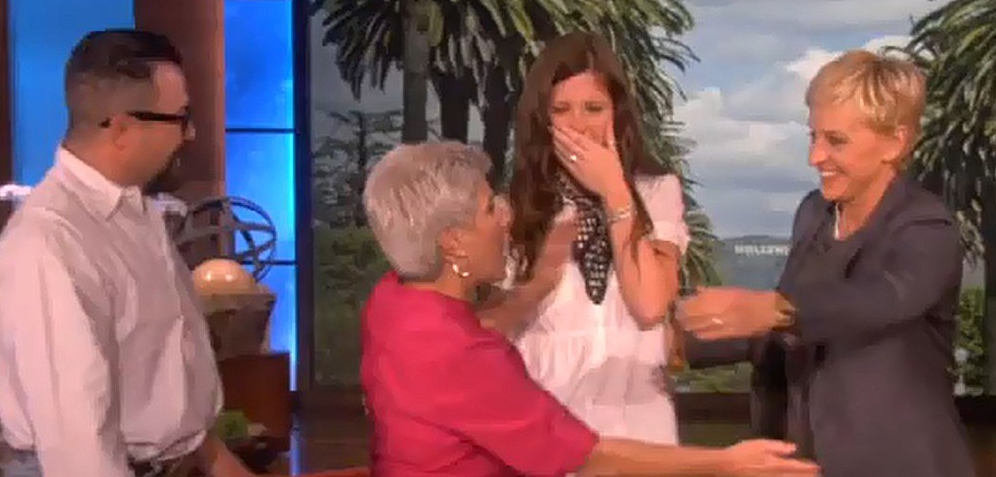 Image Source: bigfrog104.com
Although Sarah had been lucky enough to get this hearing device, the $30,000 only covered one device for one of her ears. While this is still incredibly helpful, she wouldn't be able to have full hearing without two of them. Ellen surprised the family with an additional check for $30,000 to be able to purchase a second device.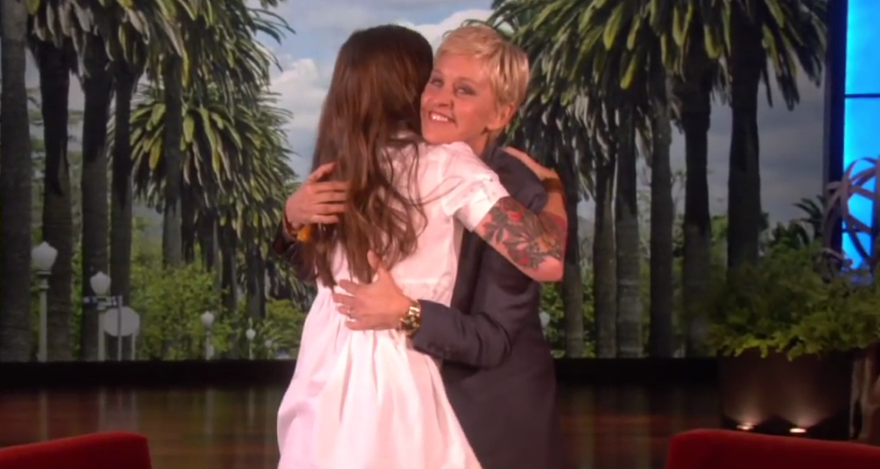 Image Source: newravel.com
This story touched the hearts of so many people around the world and we can only hope to hear more like it. Sarah and her family are said to be exceptional people, making this story that much more heartwarming.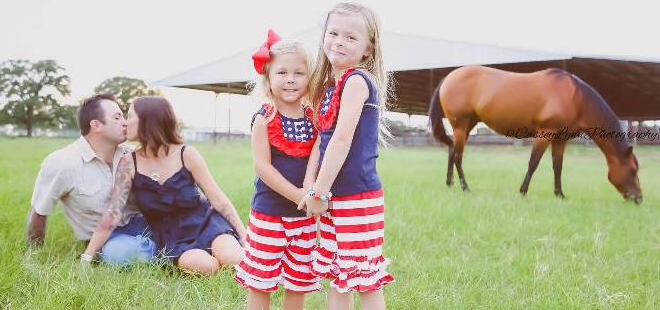 Image Source: newsd.co