Life can be both sad and depressing when stuck in a hospital for an extended stay. There's not much to do, and potential pain of an illness or a surgery can make each day rather difficult. In California, medical professional Tony Adkins has worked tirelessly to help give a smile to children in need of one. His unorthodox method in offering joy has resulted in him garnering love from all across the world.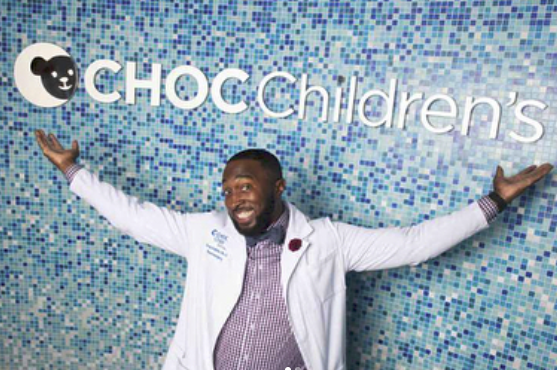 Image Source: Instagram
Adkins was born and raised in South Los Angeles. From a young age, Adkins wanted a better life for himself. Both of his brothers were involved in gang activity, and the neighborhood in which he grew up was riddled with violence and drugs. As a result, Adkins and his single mother made a concerted effort to have him focus on his education.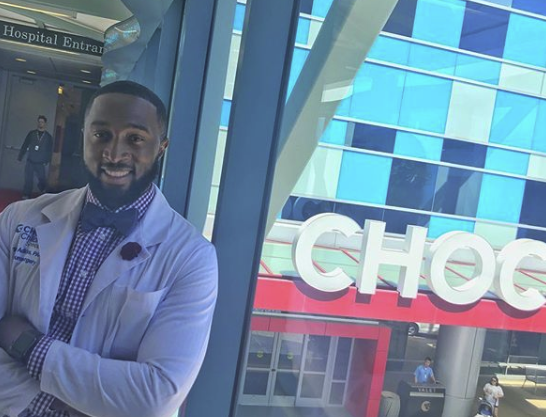 Image Source: Instagram
As a child, Adkins ventured to wealthier areas for his schooling. After graduating from high school in a wealthy Los Angeles suburb, Adkins entered the army. He underwent basic training at multiple locations, and fulfilled his duties accordingly. However, a new career path suddenly presented itself to Adkins as he exited the armed forces.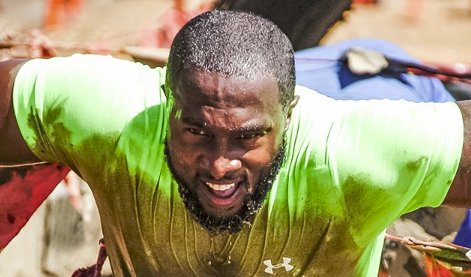 Image Source: Instagram
Adkins made the decision to go into the medical field. This would require Adkins going back to school in order to obtain the necessary degrees. Though the process would be hard work, Adkins was resolute in wanting to help out people — predominantly children. He delved into why he wanted to make this move:
"I wanted to be a pediatrician because I always loved being around kids."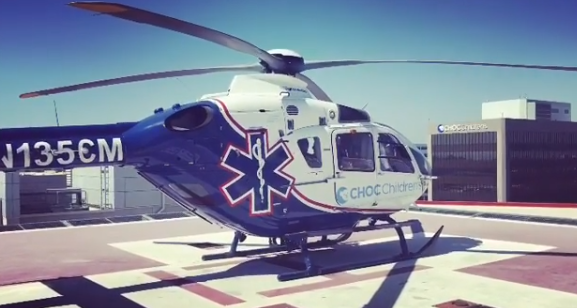 Image Source: Instagram ; Quote source: OC Register
Adkins got a bachelor's degree in neuroscience from UC Riverside — followed by master's degrees from both Loma Linda University and the University of Washington. After all of the hard work, Adkins finally achieved the goal of being a physician's assistant. After growing up in poverty in a single-parent household, Adkins was well on track to break the cycle.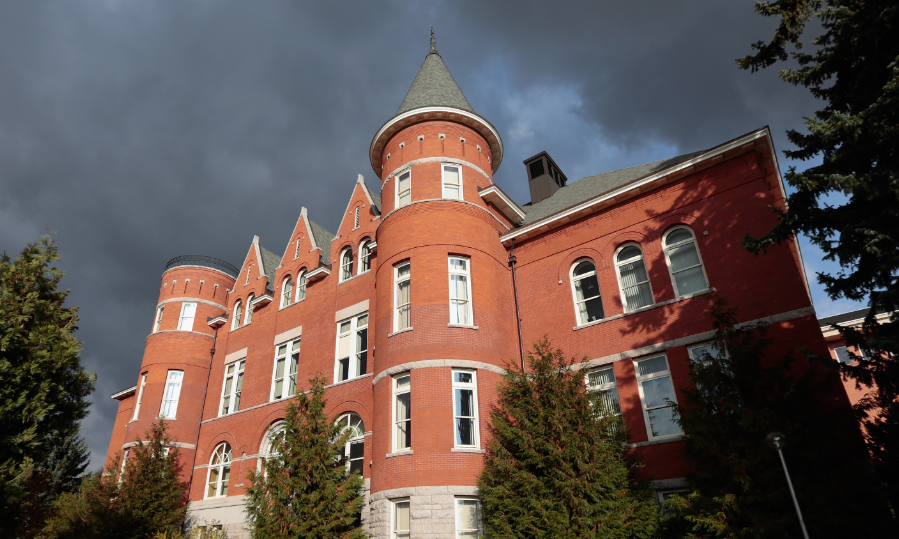 Image Source: William Mancebo/Getty Images
Adkins was largely motivated to help others. This speaks to why he entered the field in the first place:
"I do everything a physician does. I manage, diagnose, treat, assist in surgery. I give the doctor my thoughts on cases. This is a job where I've been able to put together my passion for medicine, kids, dance and music. I couldn't ask for more. I've seen the bottom and what it looks like. I've been there. So, I know every day is a blessing and a day to rejoice."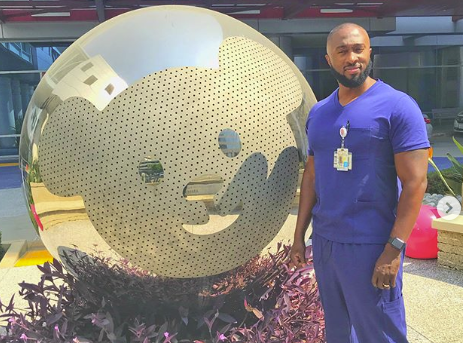 Image Source: Instagram ; Quote source: OC Register
Adkins is officially a PA (physicians assistant) for pediatric neurosurgery at Children's Hospital of Orange County. Much of his responsibility stems from helping children recover in post-surgery situations, as well as those beset by illness. His bright energy and effervescent attitude has helped in making him one of the most popular individuals at the hospital.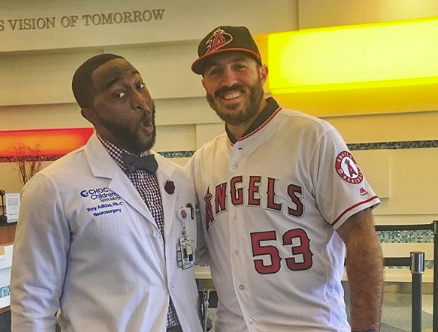 Image Source: Instagram
While Adkins was busy helping children, he noticed that many of them remained withdrawn, morose, and even sad. A hospital is certainly no place for a child — particularly when confined to a bed. Adkins pondered how he'd be able to help these children become happier. One day, a revelation hit him like a baseball player smacking a home run.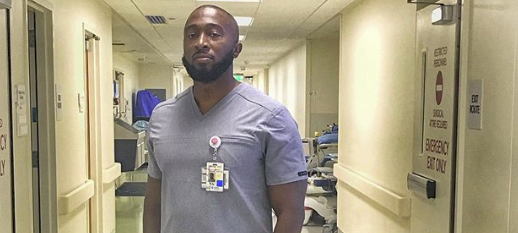 Image Source: Instagram
Adkins' childhood was far from ideal. The rampant violence — coupled with negative influences in the neighborhood — caused Adkins to get sad rather quickly. As a way to cope with the dark days, Adkins resorted to both music and dance. This helped bring a smile to his face. Remembering this, he attempted to try and bring some cheer to the pediatric unit. Little did he know this decision would change his life forever.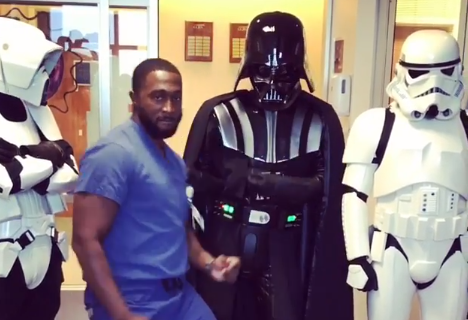 Image Source: Instagram
A year ago, Adkins began integrating music and dance into the recovery process. Almost immediately, he became a hit with employees, patients, and the patients' parents. Soon, videos of Adkins dancing with children patients went viral on all social media platforms. Due to this, those at the hospital began referring to Adkins as the "Dancing Doc."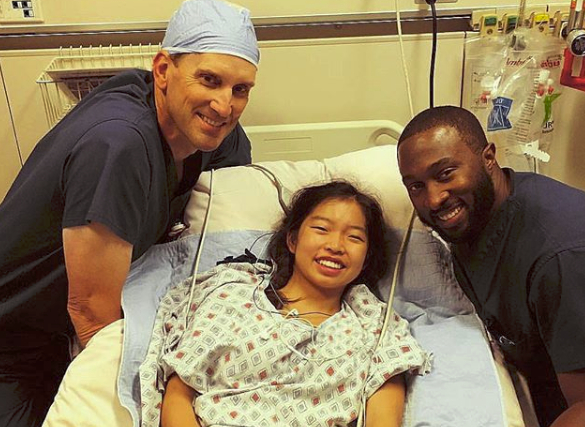 Image Source: Instagram
Parents and children alike began asking for Adkins' services. Even when dealing with a terminal illness, or something absolutely tragic, Adkins' ability to make people smile through song and dance immediately lifts the spirits in the room. Though he's developed into a celebrity-like figure, Adkins remains steadfast in wanting to help children as best as he can.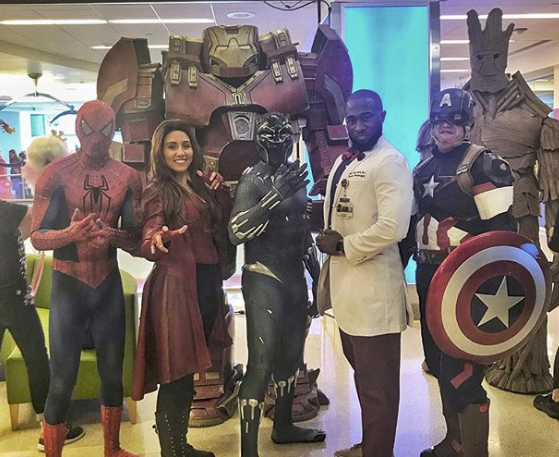 Image Source: Instagram
Adkins helps children with brain injuries — though also ones that have recently underwent surgery. One 9-year-old boy in particular had been recovering from a surgery for spina bifida, which is a condition that 2hindered the young boy's ability to walk. This wasn't an issue for Adkins — as he and the boy grooved to the song "Happy" by Pharrell. This song — coupled with Adkins' expert care — led to the boy walking for the first time in quite a while.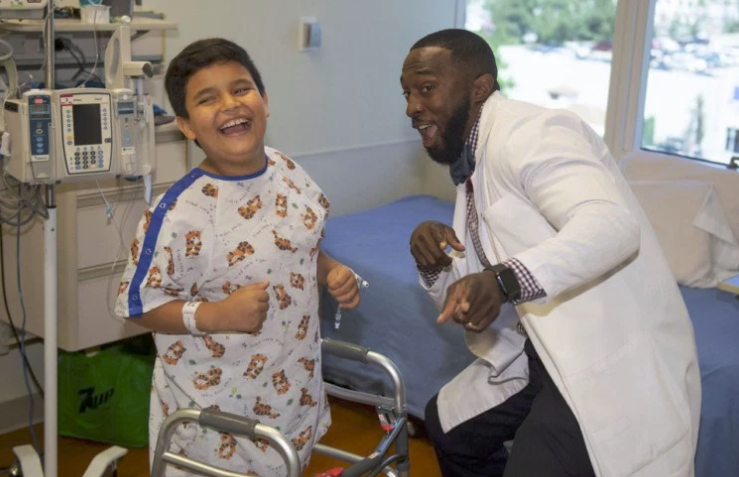 Image Source: Instagram
Adkins penned an essay in a medical journal. It explained his process behind why he uses music and dance as a form of recovery:
"In an area of medicine where the stakes are high and the spirits often low, I believe it's important to create an outlet for kids to have fun because laughter and silliness is one of the best doses of medicine I can provide to patients. Many neurology patients often can't move their hands or legs and may be tethered to their beds or wearing a brace. Being celebrated through song and dance brings them much joy and helps to get their minds off their disease."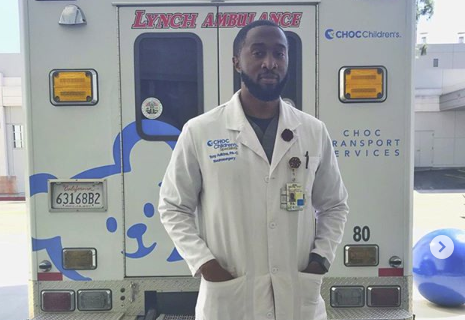 Image Source: Instagram ; Quote source: MedPage Today
One of Adkins' most special cases involved a little 5-year-old girl named Avery. She had been in the hospital after undergoing brain surgery. Avery's lifelong dream was to be a ballerina. She'd dress up in a tutu for each appointment. However, complications from her surgery hindered her ability to walk/dance. This is when Adkins flew into action.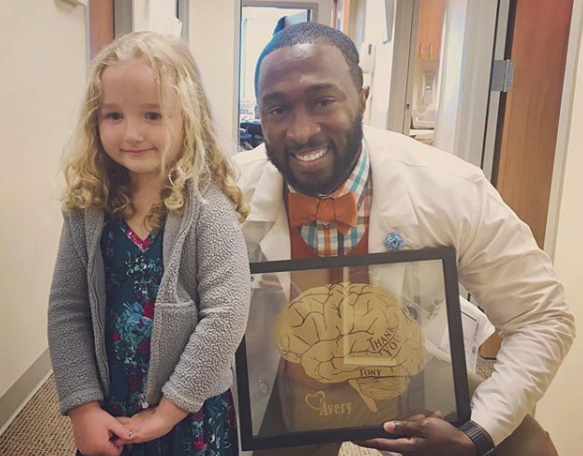 Image Source: Instagram
During one of her recovery appointments, Adkins did a small ballet dance with Avery. He twirled her around — and fortunately Avery did not have any side-effects from the body movement (something she had dealt with for roughly a year). The entire scene caused Avery's mother to get emotional. Other patients are said to have watched some of Adkins' videos hundreds of times. Simply put, Adkins has a way of making these patients exceptionally happy.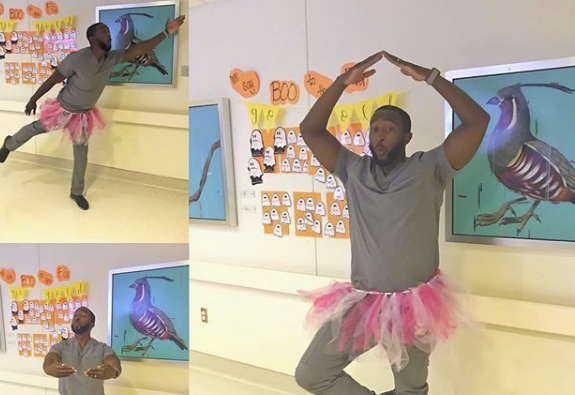 Image Source: Instagram
Michael Muhonen — the Director of Neurosurgery at the Children's Hospital — has glowing reviews of Adkins' work with all of his patients:
"The joy Adkins brings to children who are in the darkest moments is priceless. Dancing with [Adkins] gets their mind off their disease and the pain they're experiencing at the time. It's like giving that patient a shot of morphine to relieve pain. He's taken it upon himself to make children smile."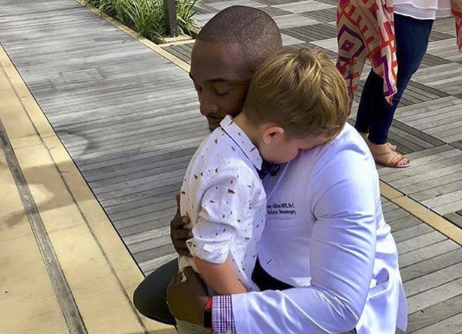 Image Source: Instagram ; Quote Source: OC Register
The videos of Adkins dancing with patients went viral all over the world. People were able to enjoy these joyous interactions on Twitter, Facebook, Instagram, and YouTube. Soon, Adkins caught the attention of ABC's Good Morning America — one of the most recognizable television shows in the United States. This led to Adkins making his debut on national television.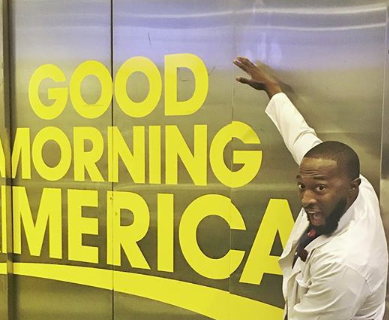 Image Source: Instagram
Adkins traveled to New York with his family to appear live on the famed talk show. After his story was showed, Adkins then was interviewed in order to fully delve into his personal upbringing as well as his work life. The appearance on Good Morning America touched many who had previously worked with him.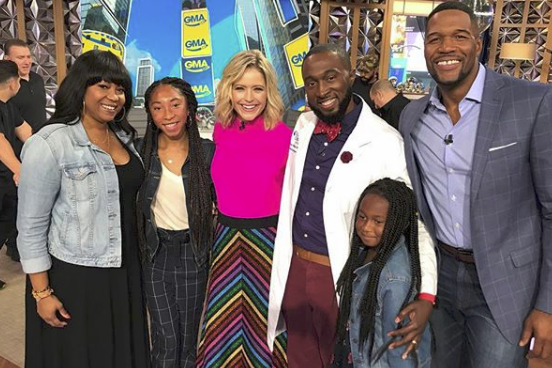 Image Source: Instagram
Adkins continues to be a fixture within the lives of many of his patients — both past and present. He keeps in touch with many of them, and always is able to bring a smile to their face. Once his appearance on television was finished, Adkins traveled back to California. His drive to help bring joy to children has never been as strong as it is now.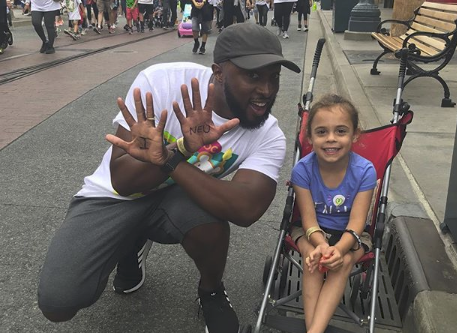 Image Source: Instagram
Tony Adkins is an incredible person. His ability to connect with people of all backgrounds and ages is a special skill. The "Dancing Doc" is someone we can all admire for his selflessness, benevolence, and unabated care in helping those in need of some hope.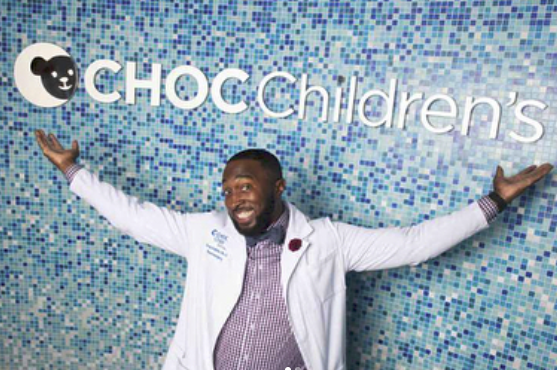 Image Source: Instagram