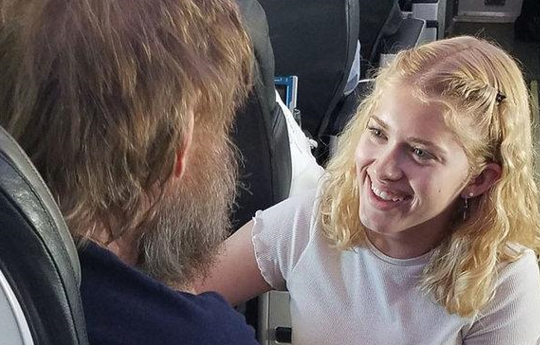 The world is full of strife and hardship. Virtually every day, the news shows horrible things happening all over the globe. At times, the constant reminder of negativity can cause individuals to be overwhelmed.
At the same time, life moves incredibly fast. Experiences flash before our eyes. Daily tasks make days appear long. Frustration could build — which then causes people to be in bad moods. For those dealing with personal issues, the frustration could increase even further.
When facing hardship, we often look for help. Versions of 'guardian angels' can pop up in a number of ways. Sometimes, these helpful people are family members. In other cases, they are friends. There are even instances in which complete strangers lend a helping hand. These examples of 'goodness' help to remind people that the world isn't a completely horrible place.
We must remember it is important to treat everyone with respect. All people deal with their own personal issues. On any given day, the mere offering of help — or even a smile — could turn one's attitude from sadness into utter happiness.
A man named Tim Cook deals with severe physical issues. Not only is Mr. Cook deaf, but he's also blind. This sort of existence certainly poses challenges to everyday life. It can't be easy for anyone to function properly without some sort of help.
When taking a cross-country flight from Massachusetts to Oregon, Cook ran into some severe problems. The flight crew had issues communicating with Cook. Fellow members of the plane then attempted to aid Cook with seat placement, refreshments, and anything he needed. Still, no one was able to fully help him.
At that point, a guardian angel appeared in the form of a 15-year-old girl named Clara Daly. Now, this story has been making headlines as it did not turn out the way anyone expected.
Image Source: Diane Scott/The New York Times
64-year-old Tim Cook was ready to leave Boston's Logan International Airport in Massachusetts. His Alaska Airlines flight was scheduled to land roughly five hours later in Portland, Oregon. Upon entering the plane, the flight crew realized that Tim was no ordinary customer.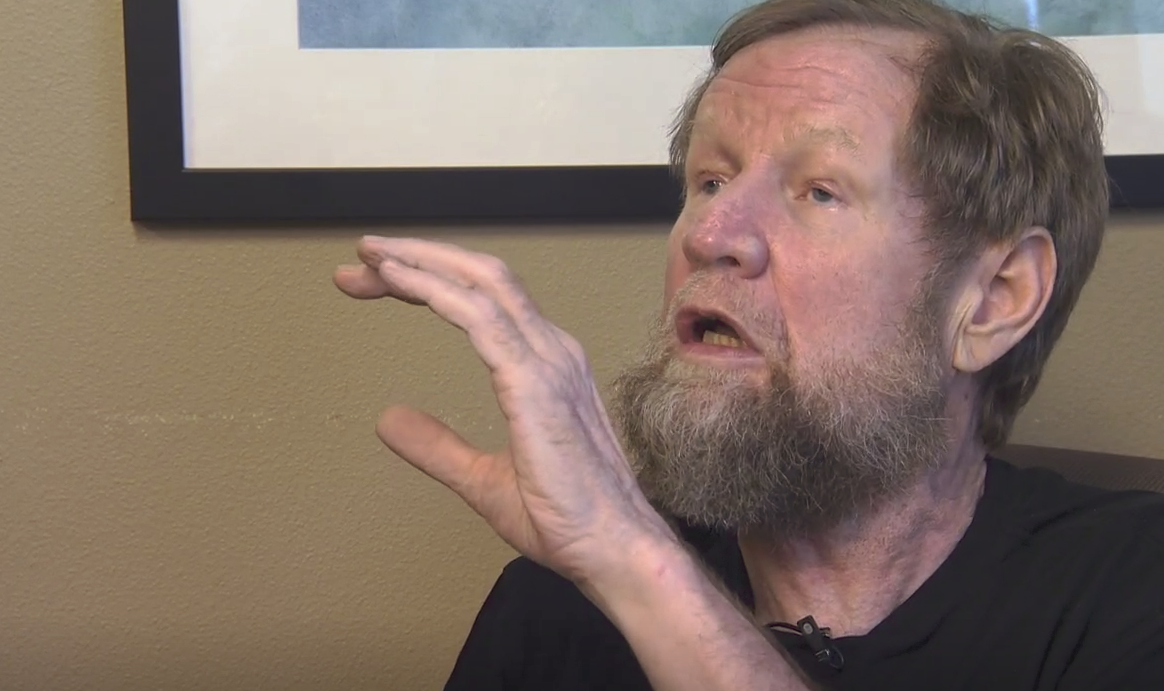 Image Source: KGW8
On the same flight, 15-year-old Clara Daly was preparing to head back home to the West Coast. A native of California, Clara was changing planes in Portland before heading back home with her mother to Los Angeles. A previously cancelled flight forced Clara to be on the same plane as Tim. As fate would have it, Clara and Tim would soon form an unexpected bond.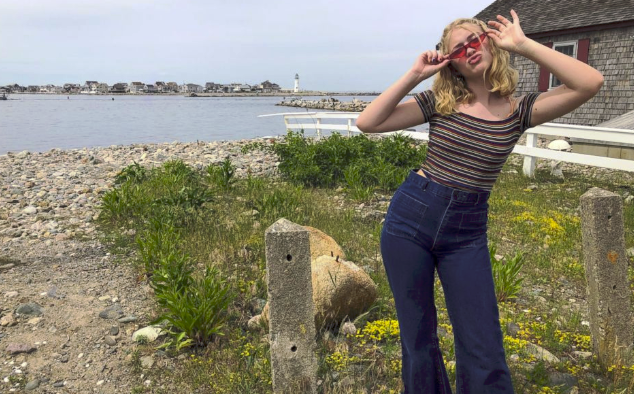 Image Source: ABC News
The flight crew realized rather quickly that Tim was both blind and deaf. There was an effort to try and communicate with him — though this proved to be difficult to do. A woman named Lynette Scribner watched as Tim sat down in her row. From here, the flight crew brainstormed as to how they'd communicate with the man.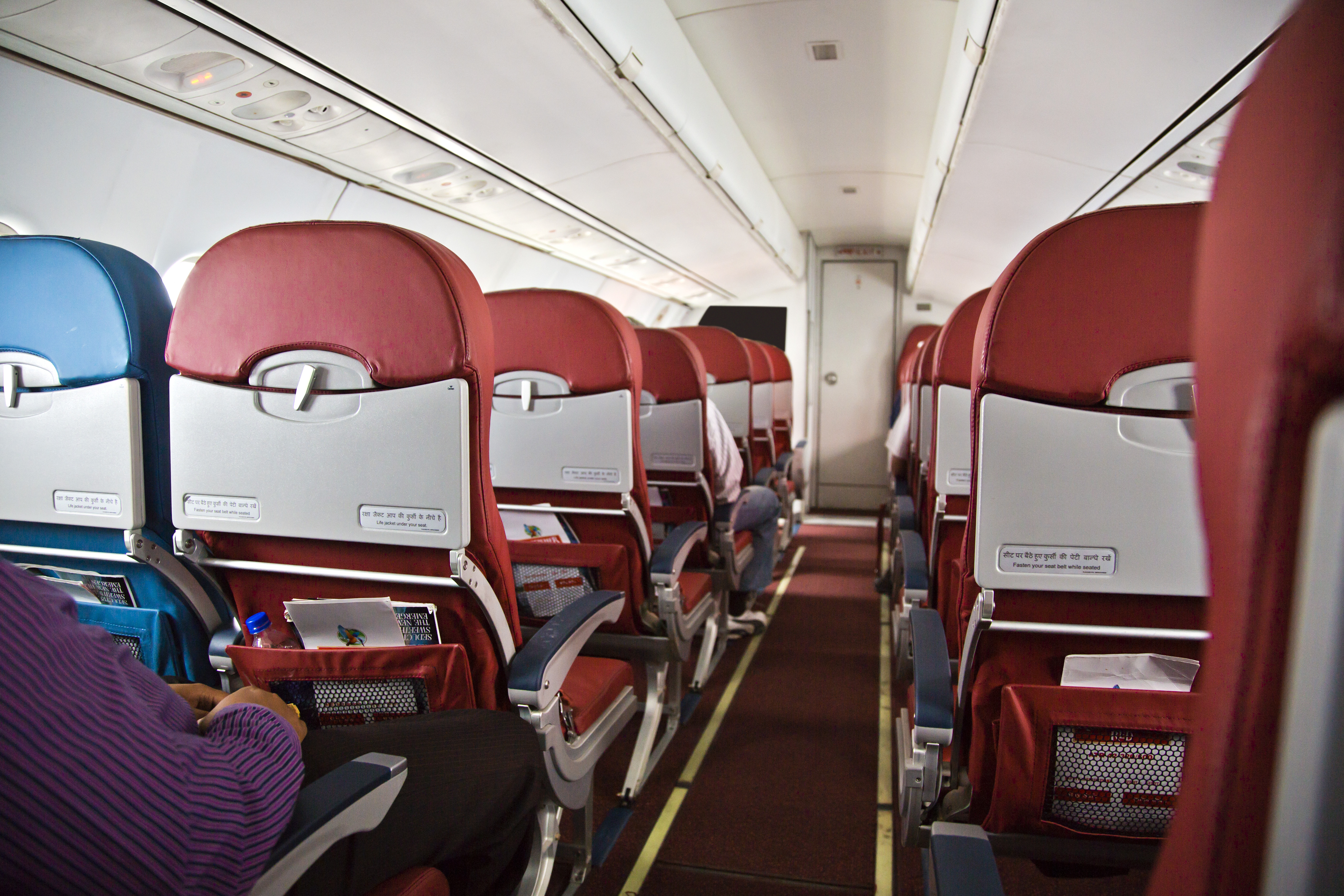 Image Source: Exotica.im/UIG via Getty Images
A man sitting next to Tim and Scribner allowed for Tim to take the aisle seat (rather than sit in his designated middle row seat). The same man helped Tim find his way to and from the restroom. Other passengers helped Tim with his coffee (and creamer). After discussing the situation in detail, the flight crew congregated towards the back of the plane. A plan was then put into place.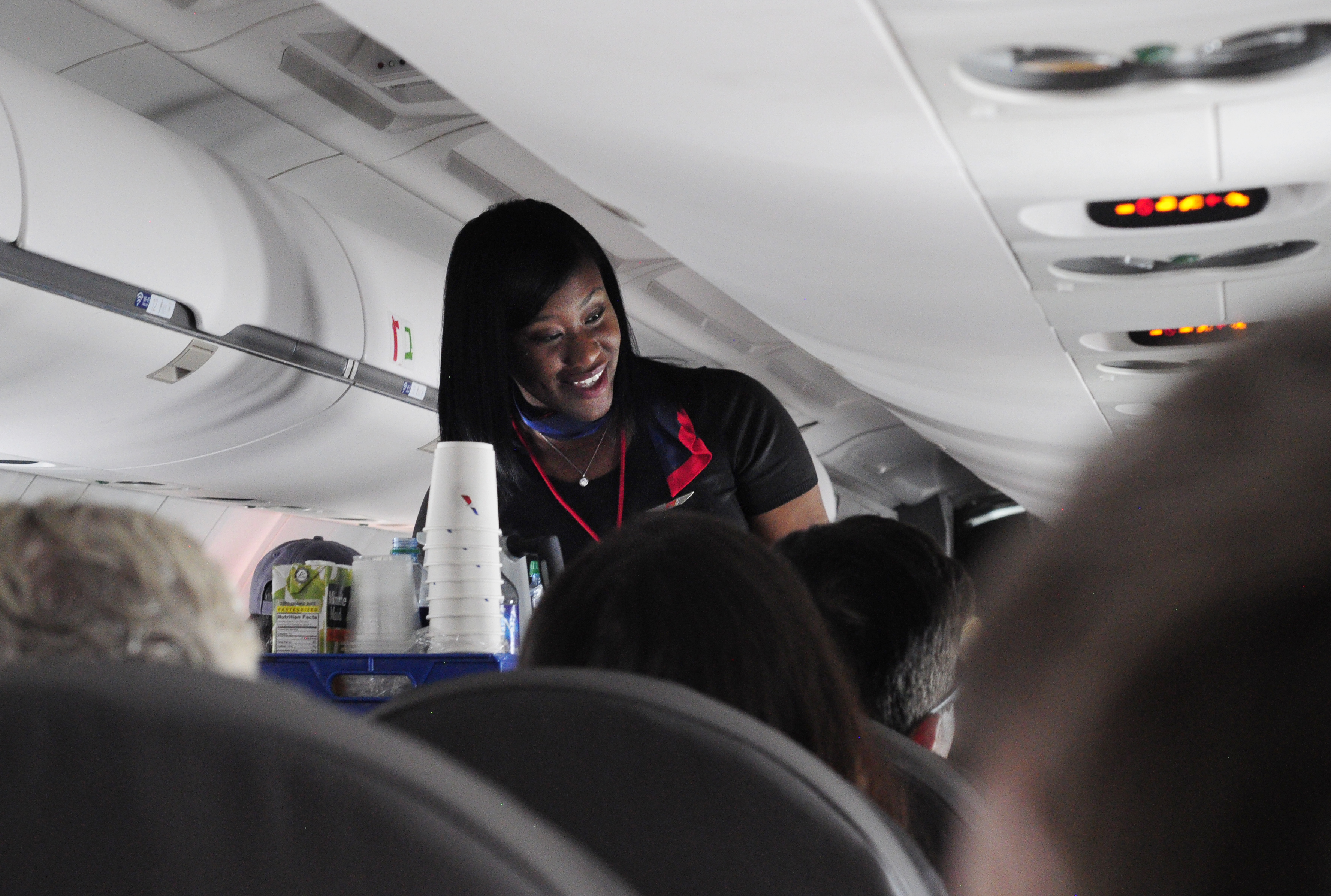 Image Source: Robert Alexander/Getty Images
A simple message was then addressed over the speakers to the entire plane. The flight crew asked if anyone had any proficiency with ASL (American Sign Language). As fate would have it, Clara had over a year's worth of experience in sign language. Upon tapping the call button, Clara was thrust into action. This became the start of a truly shocking experience.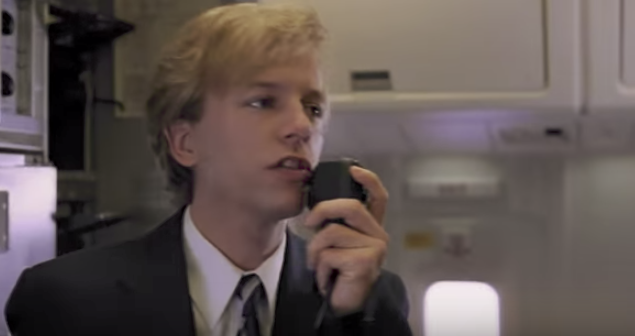 Image Source: YouTube
Clara made her way over to where Tim was sitting. Kneeling down, the flight attendants asked if she'd be willing to spell out letters on his hand to form words. By using her finger, she essentially translated words for Tim. As it turned out, Tim had a lot to say.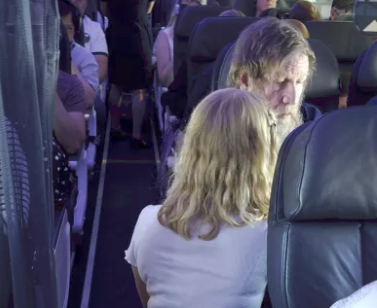 Image Source: The Hollywood Gossip
Tim brightened up immediately. The two began sharing stories about their own families. Tim grew up in Boston, and still has a sister living in the area. Clara also spoke of her grandmother residing in the city of Boston. As the flight continued on towards the West Coast, the bond only intensified.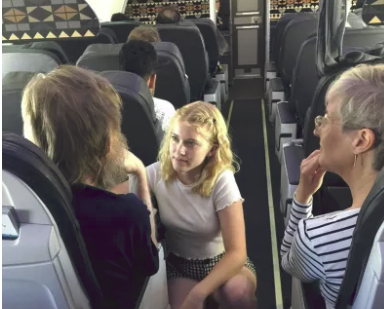 Image Source: The Hollywood Gossip
Throughout the entire flight, Clara assisted Tim with her intimate knowledge of ASL (American Sign Language). Those traveling on the plane were in awe of Clara's skills. It create a euphoric sense of happiness and warmth throughout the interior of the cabin.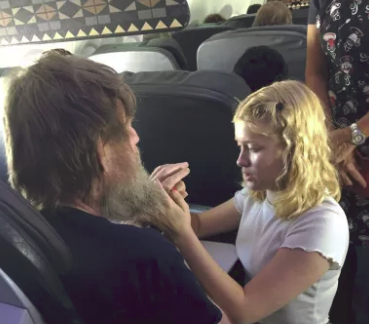 Image Source: The Hollywood Gossip
Clara's mother — Jane — was bursting with pride. She offered her thoughts on the entire situation, and ultimately the fortuitous cancelling of their prior flight:
"After the flight, Clara told me she thought it was meant to be that our original flight was cancelled and we were placed on this flight, so she could be there to help Tim."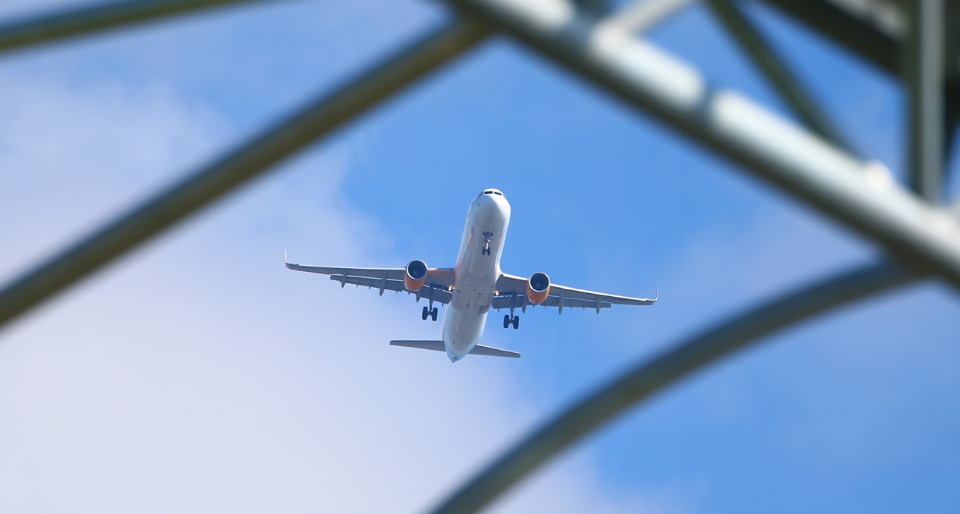 Image Source: Ashley Allen/Getty Images
Tim went from being frustrated to sheer elation throughout the duration of the flight. Clara effectively acted as his mouthpiece throughout the flight — whilst also forging a quick friendship. One passenger on the flight witnessed the entire scene, and decided to document it for the public.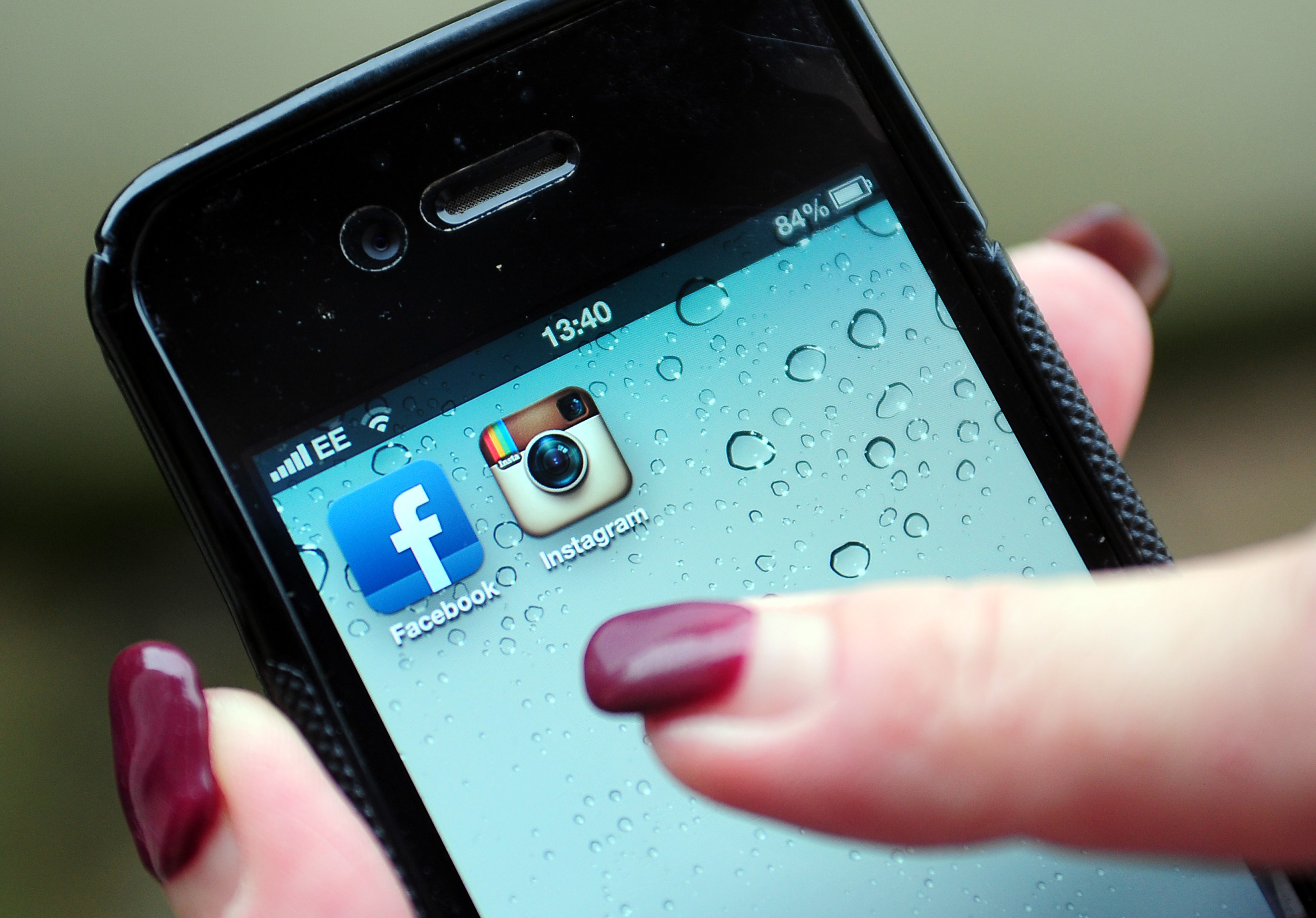 Image Source: Rui Vieira/PA Images via Getty Images
Scribner had been sitting next to Tim during the whole flight. As she saw Clara sweetly interact with him, she decided to document the event. It had been a daily ritual for Scribner to post one positive thing per day on her personal Facebook page. Her eventual message about Tim and Clara was particularly special.

Image Source: 97.5 WCOS
Posting a picture of the two of them, Scribner wrote a long, heartfelt message. It included the following statement:
"I can't say enough about this beautiful young woman named Clara who didn't think twice about helping her fellow passenger, and Eric's instant willingness to assist as well. It was a beautiful reminder, in this time of too much awfulness, that there are still good, good people who are willing to look out for each other."
Scribner's post went viral — becoming a true internet sensation. You'll never guess how many 'likes' and 'shares' it ended up getting…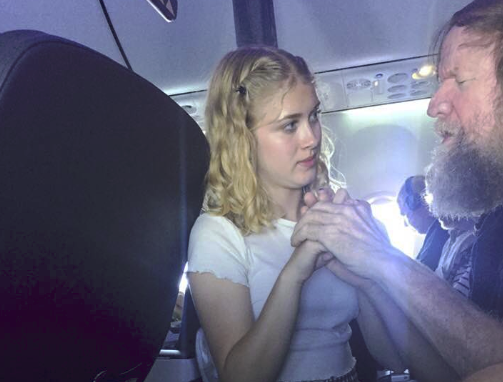 Image Source: Lynette Scribner's Public Facebook Account
As of June 25th, Scribner's post has 1.3 million 'likes' and over 712,000 shares. Her ability to share this story of Clara and Tim warmed the hearts of over a million people. In the process, it also led to a news crew interviewing the two pals from the plane.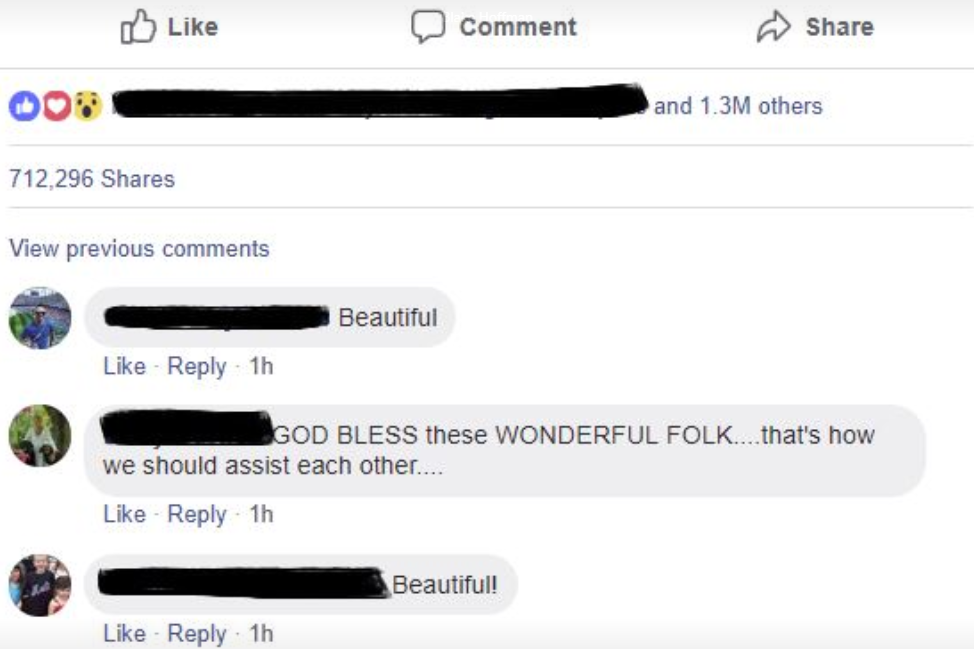 Image Source: Lynette Scribner's Public Facebook Account
It was revealed that Tim lost his sight and hearing as an adult. He currently lives in a home for the deaf in Portland. When media outlets wanted to interview Tim for a story, he was completely surprised. The moment cameras started rolling, Tim recorded an emotional message personally for Clara.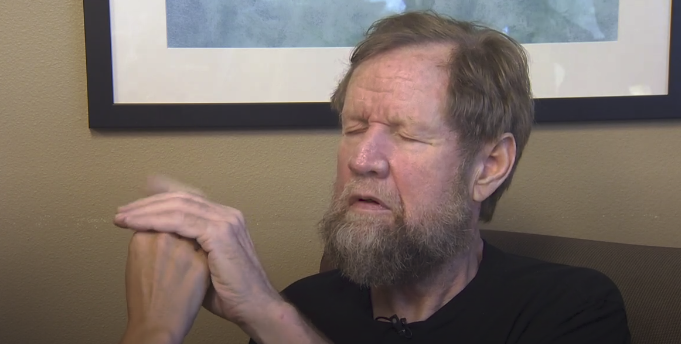 Image Source: KGW8
With the help of a translator, a teary-eyed Tim conveyed a truly wonderful message to Clara. He constantly intimated how happy and moved he was with the interaction between the two of them. Tim also spoke about how this meeting was "meant to be," and how he hopes the two can meet up one day again in the future.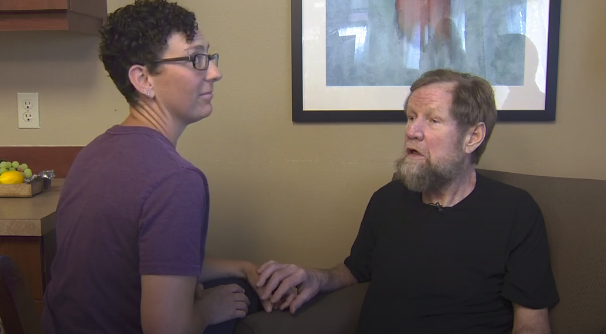 Image Source: KGW8
Tim also mentioned that speaking with Clara was the best part of his trip. Clara originally learned ASL to deal with her own issues with dyslexia. She felt compelled to introduce herself to Tim, and ultimately help him. She offered this perspective on Tim — and what he must be going through:
"It seems like such a lonely life to be deaf and blind — to not be able to see and hear."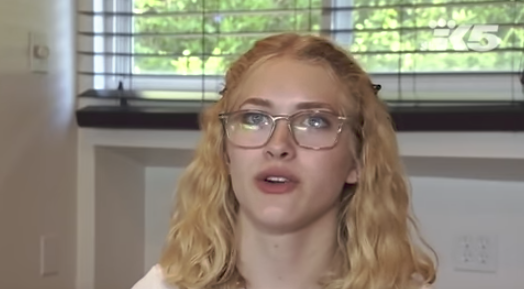 Image Source: 97.5 WCOS
Scribner perfectly summed up Tim and Clara's bond via her social media post:
"I don't know when I've ever seen so many people rally to take care of another human being. All of us in the immediate rows were laughing and smiling and enjoying his obvious delight in having someone to talk to."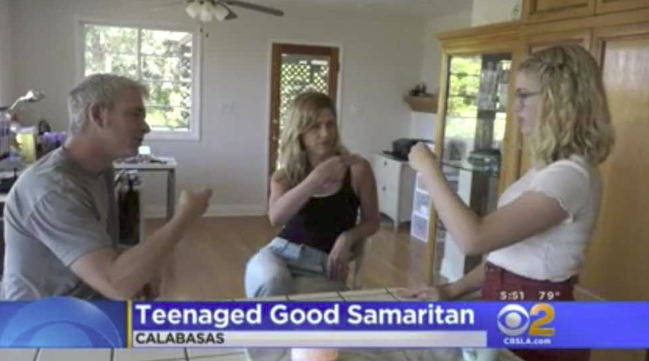 Image Source: Faithwire
Clara and Tim will now forever be linked to one another. As this story continues to go viral, everyone around the world truly has another example of how kindness can truly impact someone's life in a very positive manner. Surely, neither of them will forget this chance encounter.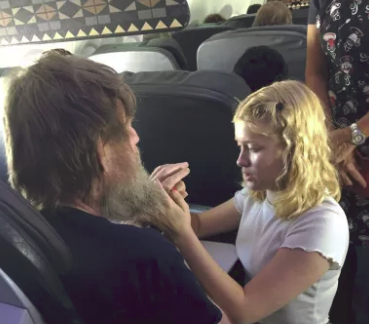 Image Source: The Hollywood Gossip
As this story explains, help comes when you least expect it. It also can be formed in interesting situations by the most unlikely of sources. In a world chock-full of sadness and heartache, we could stand to learn something from the beautiful interaction between Tim and Clara.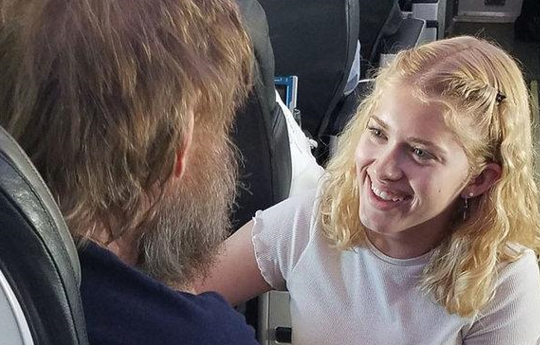 Image Source: Diane Scott/The New York Times
Quote sources: KGW.com, Scribner's Facebook, The New York Times